T&T Women begin W/Cup bid versus Canada
TTFA Media
July 5, 2022
0 Comment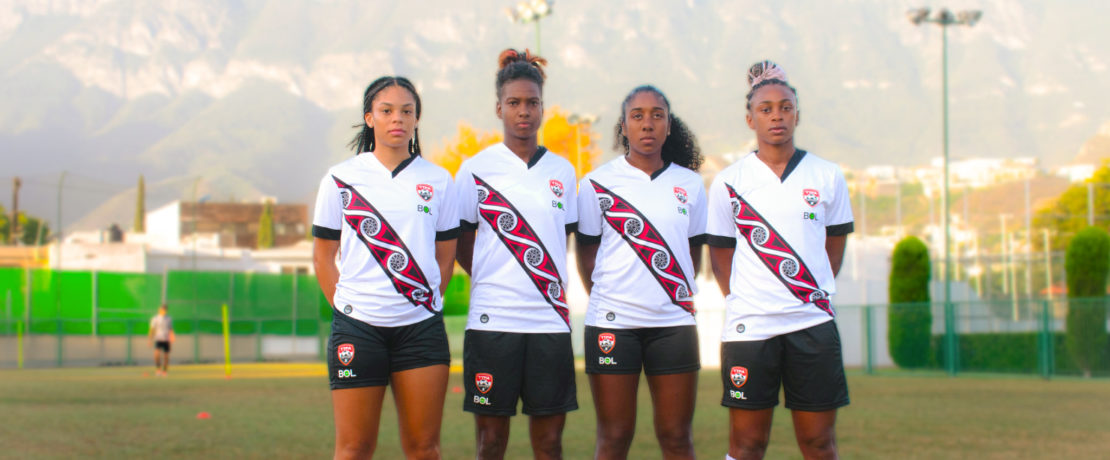 ---
T&T Women Start World Cup Final Round Quest vs Canada tonight
Trinidad and Tobago's Women will begin their Concacaf Women's Championship campaign tonight against Canada from 10 p.m. at the Estadio BBVA in Monterrey.
Having played four CWC matches against each other, Canada leads the all-time series against Trinidad & Tobago with a 4W-0D-0L record, having scored 16 goals and conceded none. The last time these two National Teams faced each other in CWC play was in 2010, when Canada won 1-0. The last time both sides met in international competition was in 2016 for an Olympic Qualifier in Houston with Canada coming out 6-0 winners
After winning at Tokyo 2020, Canada arrives in Monterrey looking to keep achieving big things. With the help of Jessie Fleming, one of the biggest game-changers in the Concacaf region and the team's goal-scorer in last summer's Gold Medal match, there is also Adriana Leon (6 CWC goals) and Jordyn Huitema (4 CWC goals).
And then there is of course historic captain Christine Sinclair, who will be looking to add to her 10 CWC goals and try to help her team lift the CWC trophy for a third time and first since 2010.
Concacaf.com wrote, "On the other side of the pitch is Trinidad and Tobago. They hold the record as the only team to participate in every edition of the CWC, and they come to Monterrey with the goal of a top three finish.
T&T qualified to the CWC as winners of Group F of Qualifying, in which they finished with a 3W-1D-0L record.
Some of the important names for the Trinidad and Tobago team are Karyn Forbes, who had three goals in CWC Qualifying, Chelcy Ralph and the player everyone will be watching, creative midfielder Asha James, who also had three goals in CWC Qualifying.
Game-changer Liana Hinds is also one of the most important players of this team, due to her versatility and ability to play multiple positions."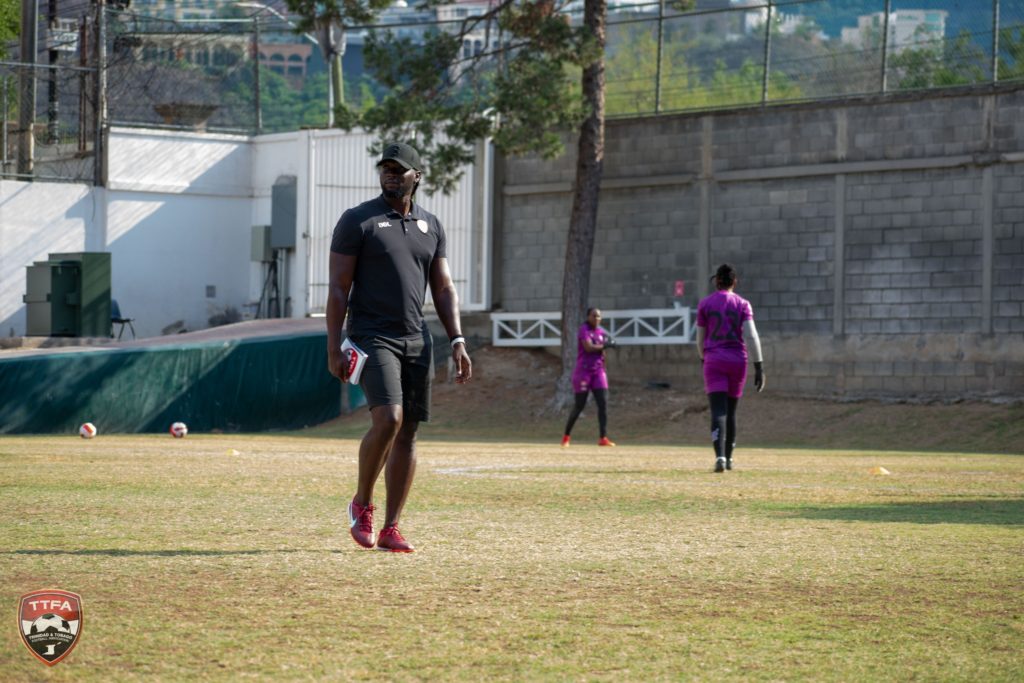 Head Coach Kenwyne Jones said in Monday's matchday-1 Press Conference, "In order to get to the goal that we want to get to, these are the teams we have to play. Football is won on the day and anything can happen."
Captain Karyn Forbes added,"We are going to respect the opponents. They are ranked number 6. We are here to compete… it will be eleven versus eleven. We are just going to go out there and compete. Well of course we already started our game analysis. We feel confident that all we have to do is stick to our game plan,"
Two venues have been chosen to host the 16 games that will be played. One is the Estadio BBVA in Guadalupe, which has been home to Monterrey since it opened in 2015 and has a capacity of 53,500. The other is Estadio Universitario, the home venue of Tigres which can welcome up to 41,615 fans.
Despite hosting the tournament, Mexico still had to go through the qualifying process and were one of the six teams to secure its place by winning its respective qualifying group.
The United States and Canada both were granted automatic qualification to the tournament, while the other participating nations finished the qualifying process on April 12.
The qualified nations are below.
Canada (automatic)
United States (automatic)
Mexico (Group A winner)
Costa Rica (Group B winner)
Jamaica (Group C winner)
Panama (Group D winner)
Haiti (Group E winner)
Trinidad and Tobago (Group F winner)
How does the 2022 Concacaf W Championship work?
Eight teams, divided into two groups, are competing in the Concacaf W Championship. The tournament kicks off with round-robin tournament within each group:
Group A: United States, Mexico, Jamaica, Haiti
Group B: Canada, Costa Rica, Panama, Trinidad and Tobago
How do teams qualify for the Women's World Cup?
At the end of round-robin play, the top two teams in each group will advance to the knockout semifinal round and, more importantly, qualify for the 2023 Women's World Cup.
The two third-ranked teams in each group will qualify for an inter-confederation World Cup playoff, which will be held in February 2023.
What about Olympic qualification?
The winner of the 2022 Concacaf W Championship will qualify for the women's soccer tournament at the 2024 Paris Olympics. The runner-up and third-place teams will qualify for the Concacaf Olympic play-in, which will be held in September 2023.
Trinidad and Tobago roster
Goalkeepers: Kimika Forbes (unattached), Tenesha Palmer (Police FC), Klil Keshwar (St. Francis Brooklyn Terriers).
Defenders: Chelsi Jadoo (Valadares Gaia), Cecily Stoute (Georgia Bulldogs), Rhea Belgrave (Police FC), Shaunalee Govia (unattached), Liana Hinds (Hibernian), Victoria Swift (unattached), Amaya Ellis (Johns Hopkins Blue Jays), Lauryn Hutchinson (unattached).
Midfielders: Kedie Johnson (Louisiana-Monroe Warhawks), Asha James (West Texas A&M Buffaloes), Chelcy Ralph (Ball State Cardinals), Karyn Forbes (Police FC), Maria-Frances Serrant (West Texas A&M Buffaloes), Sarah De Vannes (Western Illinois Leathernecks).
Forwards: Brianna Austin (Florida Atlantic Owls), Raenah Campbell (unattached), Tori Paul (George Mason Patriots), Cayla McFarlane (Harvard Crimson), Jolie St. Louis (Seattle Redhawks), Maya Matouk (Police FC).
Canada roster
Goalkeepers: Sabrina D'Angelo (Vittsjo), Lysianna Proulx (unattached), Kailen Sheridan (San Diego Wave).
Defenders: Kadeisha Buchanan (Chelsea), Vanessa Gilles (Angel City), Shelina Zadorsky (Tottenham), Allysha Chapman (Houston Dash), Ashley Lawrence (PSG), Jayde Riviere (AFC Ann Arbour), Bianca St-Georges (Chicago Red Stars).
Midfielders: Zoe Burns (University of Southern California), Jessie Fleming (Chelsea), Julia Grosso (Juventus), Quinn (OL Reign), Sophie Schmidt (Houston Dash), Desiree Scott (Kansas City Current).
Forwards: Janine Beckie (Portland Thorns), Jordyn Huitema (OL Reign), Cloe Lacasse (Benfica), Adriana Leon (West Ham), Nichelle Prince (Houston Dash), Deanne Rose (Reading), Christine Sinclair (Portland Thorns).
Costa Rica roster
Goalkeepers: Noelia Bermudez (Alajuelense), Priscila Tapia (Herediano), Daniela Solera (Santa Teresa).
Defenders: Gabriela Guillen (Alajuelense), Maria Paula Coto (Alajuelense), Mariana Benavides (Herediano), Valeria Del Campo (Monterrey), Carol Sanchez (Sporting FC), Daniela Cruz (Saprissa FF), Lixy Rodriguez (Alajuelense), Fabiola Villalobos (Alajuelense).
Midfielders: Melissa Herrera (Bordeaux), Shirley Cruz (Alajuelense), Raquel Rodriguez (Portland Thorns), Emilie Valenciano (Sporting FC), Priscila Chinchilla (Glasgow City), Cristin Granados (Sporting FC), Katherine Alvarado (Saprissa FF), Viviana Chinchilla (Alajuelense), Cristel Sandi (Saprissa FF).
Forwards: Carolina Venegas (Saprissa FF), Michelle Montero (Perez Zeledon), Maria Paula Salas (Libre).
Panama roster
Goalkeepers: Sasha Fabrega (Tauro), Yenith Bailey (Dimas Escazu), Nadia Ducreux (Sporting San Miguelito).
Defenders: Hilary Jaen (Tauro), Carina Reyes (Spartak Subotica), Katherine Castillo (Tauro), Yomira Pinzon (Saprissa), Wendy Natis (America de Cali), Yerenis De Leon (Sporting FC), Rebeca Espinosa (Plaza Amador), Rosario Vargas (Valencia B).
Midfielders: Deysire Salazar (Tauro), Kenia Rangel (Alajuelense), Laurie Batista (Tauro), Marta Cox (Pachuca), Maria Guevara (Atletico Nacional), Erika Hernandez (Plaza Amador), Schiandra Gonzalez (Plaza Amador), Whitney De Obaldia (Sporting FC).
Forwards: Karla Riley (Tauro), Shayari Camarena (Tauro), Gabriela Villagrand (Angelo State Rams), Lineth Cedeno (Hellas Verona).