JFF Director of football lauds A Licence Course
TTFA Media
July 17, 2022
0 Comment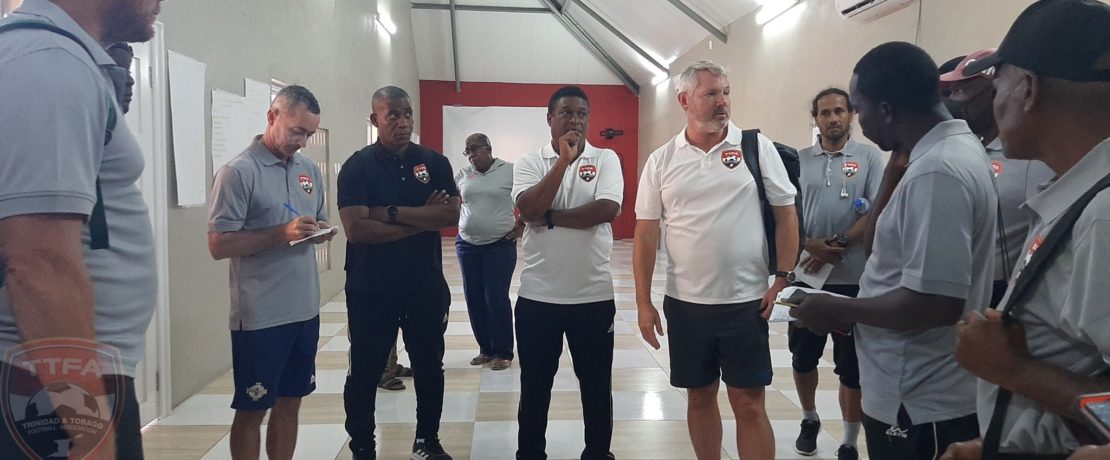 JFF DIRECTOR OF FOOTBALL LAUDS A LICENCE COURSE
Jamaica Football Federation Director of Football Wendell Downswell has lauded the first ever Trinidad and Tobago Football Association A Licence Coaching Course which saw its first week of lectures and field assessments end last Monday at the National Academy for the Performing Arts (NAPA) and the Ato Boldon Stadium.
The course which includes 25 participants from seven Caribbean countries is expected to run over six months. Among the instructors were English FA Senior Regional Coach Development Manager Tony McCallum, John Peacock, a former England U-17 Men's head coach and National Coach Mentor for the English FA along with TTFA Technical Director Anton Corneal. Also in attendance as observers lending their expertise were FIFA head of coaching and player development Branimir Ujevic and Concacaf Development manager for the Caribbean Andre Waugh.
"I am delighted to be back in Trinidad and Tobago. I've been here often times in the past as it relates to football itself, doing courses and in competition at a club and national team level, both at junior and senior level,"Downswell told TTFA Media.
"Now we are here with a selective group of individuals from the Caribbean and Jamaica of course where we have six candidates for the course. The course is really an eye opener for us as it relates to knowledge and understanding itself of football and the modern trends that are involved in football."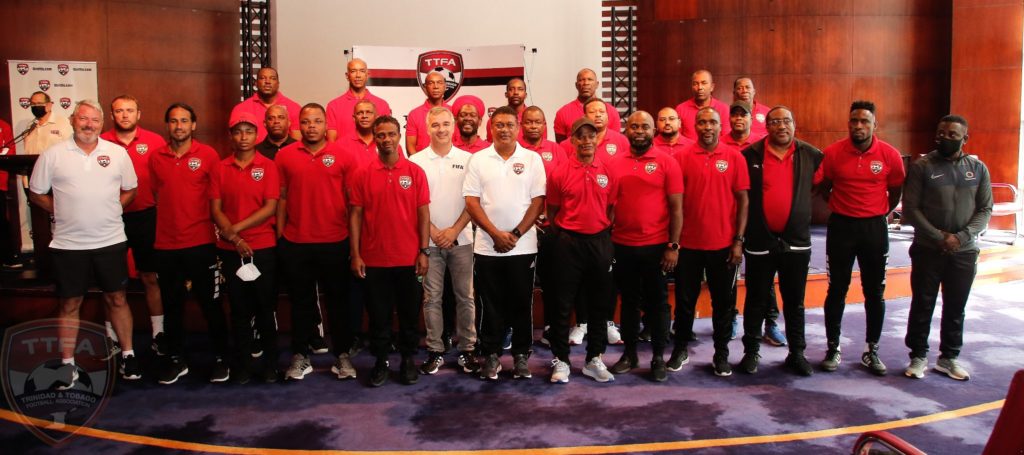 "We realise now from a Caribbean perspective that we have some amount of work to do. A solid foundation has been made and it's now for us, those that have acquired this knowledge to be able to impart it to our respective charges and also to spread this across because we have a wide cross section of individuals from coaching perspectives and also people involved in the coaching education programs.
"We have a number of them here and this therefore is a step in the right direction for Caribbean football," said Downswell who along with the other participants from Jamaica witnessed their country's Women secure qualification for the 2023 FIFA Women's World Cup via a big screen on T&T shores last Monday.
Corneal, the lead person behind the staging of the course, stated, "It's really sharing a lot of information with our region but also information equivalent to what you get in Europe, Conmebol (South America) and I am really happy our coaches grasped most of the information and related it to our situation.
"This is one of three A Licence courses and we are hoping that over the next three years we'll have three of these. We'll start another one in January. This is really just the first group of coaches but we have a list also because people have been going online via the TTFA website and getting the information.
"I am really excited because this is done all over the world where coaches get themselves educated. They follow modern trends and practices and this is the only way we are going to change the level of the game. But we need to expose our coaches, not just in Trinidad and Tobago but in the Caribbean and we have decided that we will be the ones that will lead and assist," Corneal said.
Related Stories
TTFA A licence begins at Napa
TTFA holds A Licence Coaching Course