Women's Team off to Dom Rep for two matches
TTFA Media
November 21, 2021
0 Comment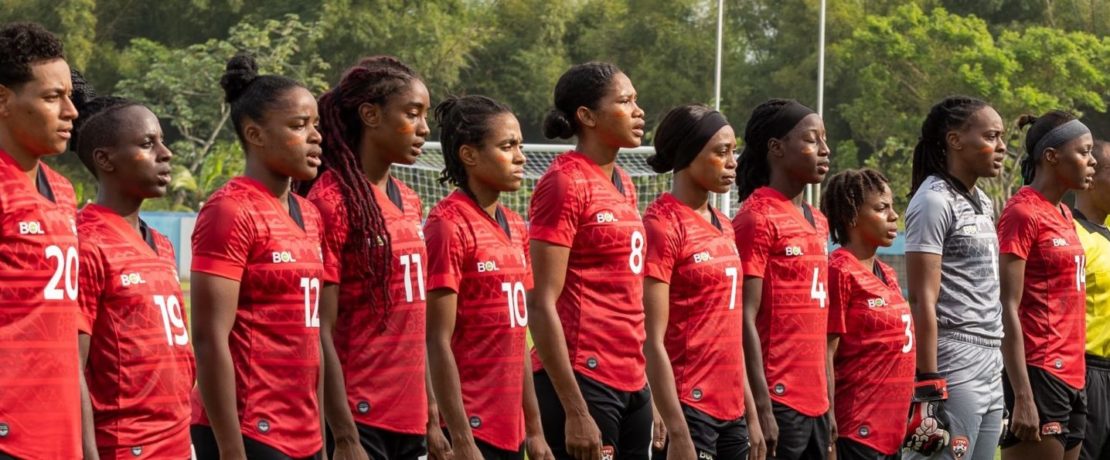 Women's Team off to Dom Rep for two matches

Trinidad and Tobago's Senior Women's team will depart for Santo Domingo on Monday morning for two international friendlies against Dominican Republic on November 26th and 30th at the Estadio Panamericano in San Cristobal.
Head Coach Kenwyne Jones addressed the media on Sunday and a 22-member squad was announced for the training camp and friendlies as both teams prepare for the CONCACAF Women's World Cup qualifiers next year.
T&T are coming off a two-match friendly series with Panama with both matches ending a 0-0 and 1-1 respectively.
The T&T squad is as follows.
Tenisha Palmer, Naomie Guerra, Dennecia Prince, Kimika Forbes, Kennya Cornder, Collette Morgan,Karyn Forbes, Tsianne Leander, Rhea Belgrave, Jaasiel Forde, Maylee Attin-Johnson, Chelcy Ralph, Akyla Walcott, Raenah Campbell, Liana Hinds, Kedie Johnson, Asha James, Kaydeen Jack, Chelsi Jadoo, Victoria Swift, Lauryn Hutchinson and Chrissy Mitchell.

Staff
Kenwyne Jones – Head Coach
Charlie Mitchell – Assistant Coach
James Baird – GK Coach
Atiba Downes -Strength and Conditioning Coach
Dr. Anyl Gopeesingh-Team Doctor
Aqiyla Gomez -Team Physiotherapist
Terry Johnson -Jeremiah Equipment Manager
Alexandria Olton – Sport Psychologist
Kylla Charles – Medical Masseuse
Joanne Daniel – Team Manager