U-20 Women go down to El Salvador
TTFA Media
February 26, 2022
0 Comment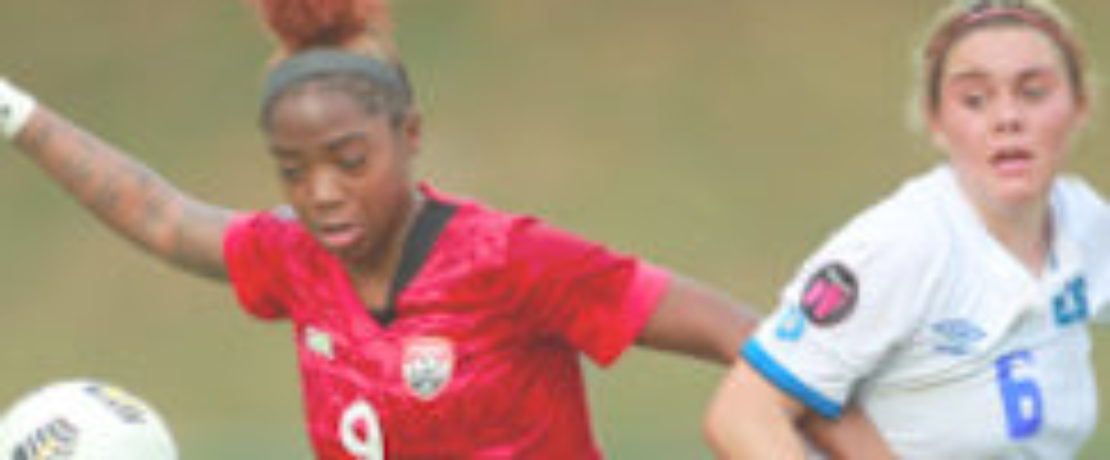 U-20 WOMEN GO DOWN TO EL SALVADOR
Trinidad and Tobago's U-20 Women's team commenced their CONCACAF qualifying campaign on a losing note when they went down 3-0 to El Salvador on Friday at the Estadio Pan Americano in their opener at the Concacaf Women's Under-20 Championships ain San Cristobal.
Goals from Lesly Calderon (23rd minute), Josseline Uribe (43rd) and Linda Guillen (87th) handed Central American full points in the Group G match.
Despite being on the back foot from the opening whistle, T&T's Tori Paul came the closest to scoring in the sixth minute, but her shot from inside the box was saved by goalkeeper Andrea Dada.
El Salvador got an excellent chance to take the lead in the 14th minute, from an indirect free kick six yards from goal. The initial attempt was first cleared off the line and a follow-up shot struck the crossbar.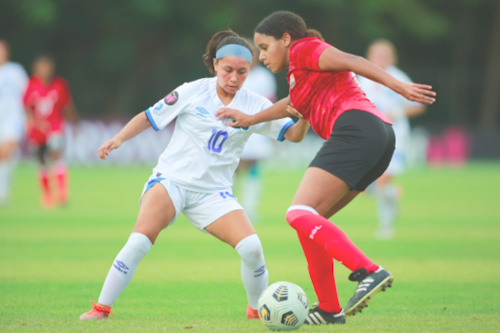 T&T goalkeeper Akyla Walcott kept the match goalless with back-to-back brilliant saves in the 16th minute.
El Salvador continued to attack constantly and were rewarded in the 23rd minute.
Calderon ran onto a through ball and with only Walcott to beat, calmly finished from eight yards out.
After the players got a water break on the 25-minute mark, T&T started to string together a few passes.
In the 40th minute, a corner by Paul almost led to the equaliser. After a goalmouth scramble, which included a shot by Latifha Pascall, Dada pushed the ball onto the crossbar.
El Salvador scored again in the 43rd minute, when Pascall failed to clear the ball and Uribe pounced to slot home from ten yards.
In the 61st minute, Calderon continued to be a threat, attempting an overhead kick but Walcott smothered the shot.
El Salvador continued to attack with Andrea Maestre shooting wide of the target at the top of the box in the 63rd minute.
In the 74th minute, Paul fought hard in the middle of the field before finding her captain Maria Frances-Serrant. Serrant collected the ball on the left flank, but her cross only led to a corner kick.
In the 87th minute El Salvador put the icing on the cake with the third goal from a free kick.
Guillen's strike from 25 yards out deflected off the wall and beat Walcott.
T&T will aim to rebound when they face St Kitts and Nevis on Sunday at 4 pm and Canada on Tuesday at 7 pm, also at the San Cristobal venue.
The Concacaf tournament will feature 20 teams and will be held until March 12.
The top three teams of the tournament will qualify for the 2022 FIFA Under-20 Women's World Cup from August 10-28 and will join host nation Cota Rica as the Concacaf representatives.
Trinidad and Tobago (4-2-1-3): 1.Akyla Walcott (GK); 2.Ashante Wilson-Campbell (30.Charlize Hood 86), 4.Latifha Pascall, 6.Chrissy Mitchell, Sarah De Gannes,3.Moenesa Mejias (5.Derisha Bristol 60); 8.Marley Walker; 10.Maria-Frances Serrant (captain); 12.Celine Loraine (19.Shurelia Mendez 60′), 9.Tori Paul;17.Jhelysse Anthony (15.Ternia St Clair 46′),
Unused substitutes: 16.Chelsea Ramnauth (GK), 18.Aaliyah Alexander (GK), 14.Lellian Selvon,13.Darrianne Henry, 31.Aaliyah Trim.
Head Coach: Jason Spence
El Salvador (4-2-2-2): 1.Andrea Dada (GK); 2.Andrea Amaya, 3.Linda Guillen, 4.Monica Mancia, 16.Emely Reyes; 6.Isabella Recinos, 8.Victoria Sanchez (captain); 12.Andrea Maestre (20.Mallely Gomez 65), 7.Carolina Ayala (10.Mia Arevalo 46); 9.Lesly Calderon (5.Andrea Recinos 83), 11.Josseline Uribe (13.Beatriz Quezada 90+2).
Unused substitutes: 18.Alexandra Jimenez (GK), 14.Amy Angel, 15.Evelyn Gamero, 17.Gloria Escobar, 19.Daniela Duran.
Head Coach: Eric Acuña
Referee: Diana Perez (Mexico)