TTFA hosts FIFA Referees Assistance Course
TTFA Media
July 22, 2022
0 Comment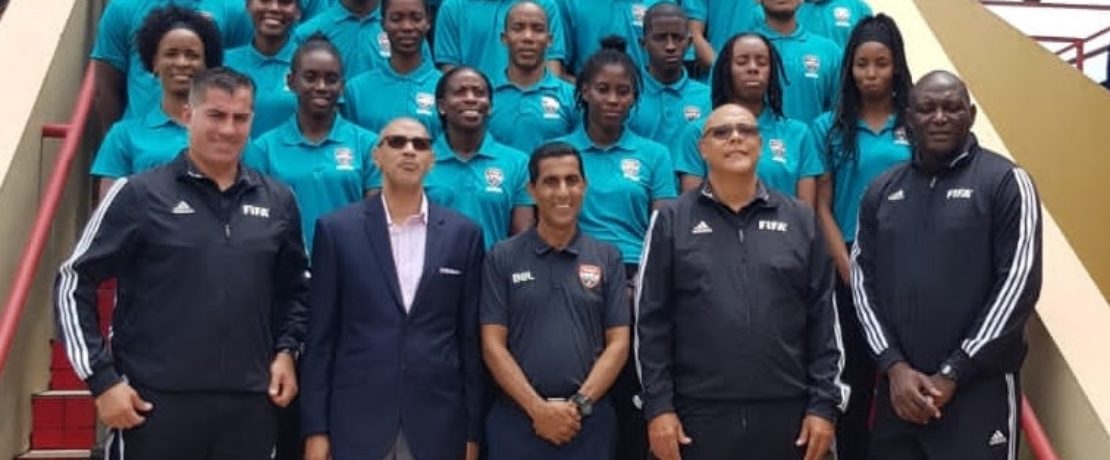 The Trinidad and Tobago Football Association and its Referees Department is currently hosting the FIFA Referees Assistance Program at its Technical Center in Couva. The course began on Wednesday and will run until Sunday July 24th.
The FIFA Instructors assigned by FIFA to conduct the course which is being attended by thirty local referees inclusive of 2022 FIFA World Cup appointed Assistant Caleb Wales, are Peter Prendergast of Jamaica, Technical Instructor, FItness instructor Alan Brown of Costa Rica and Javier Santos – FIFA Refereeing Development Officer for the English-speaking Caribbean Countries.
The local instructors attending the course include Neal Brizan, MA Instructor; Lynda Bramble Thompson, MA Instructor; Mentor Baptiste, MA Instructor' Allison B. Mc Donald, National Instructor;Shane DeSilva,National Instructor' Cindy Mohammed, National Instructor; Jason O'Connor,National Instructor; Merville Wallace,National Instructor;Merere Gonzales, National Fitness Instructor; Nigel Bailey, National Fitness Instructor and Oswald Myers,National Fitness Instructor.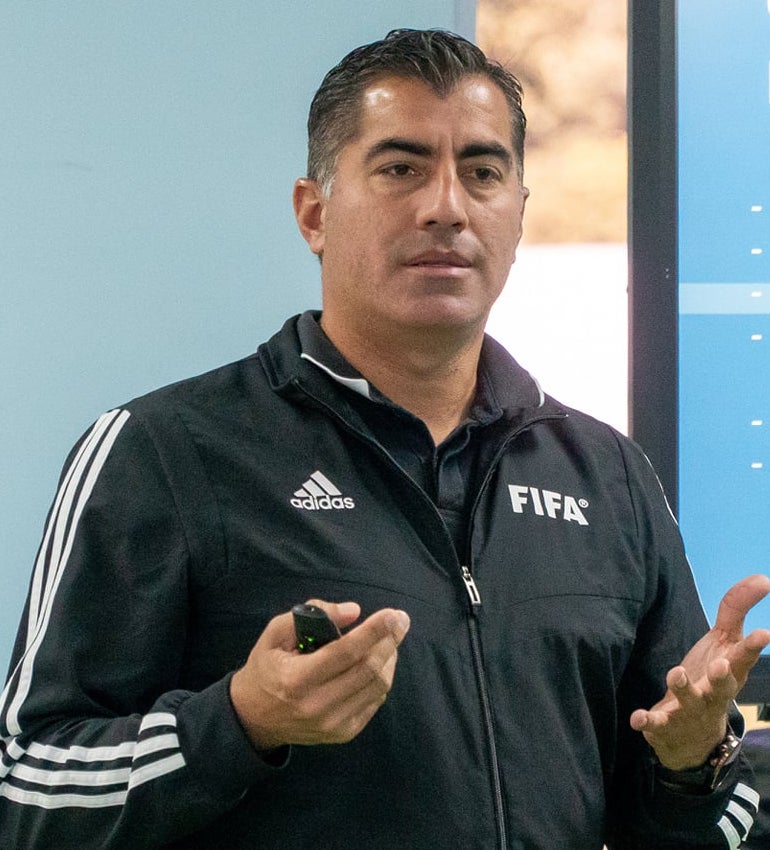 The course involves field and classroom sessions with some of the topics being covered including Fouls and misconduct challenges;Tactical foulsl; Handball; Positioning and Movement and Offsides among others. The group will also attend one of the matches in the Ascension League for assessments.
List of Participating Referees
Crystal Sobers
• Cecile Hinds
• Carissa Jacob
• Caleb Wales
• Ainsley Rochard
• Kwinsi Williams
• Nikolai Nyron
• Rodphin Harris
• CJ O'Brien
• Kerwin Colley
• Timothy Derry
• Keron Myers
• Kevin Lewis
• Johann Corneille
• Shash Ramsaroop
• Noel Moore
• Yarin Gosine
• Andrew Samuel
• Melissa Nicholas
• Charlize Hood
• Nathalya Williams
• Kimya James
• Caldwel Orr
• Trevin Pascall
• Kyle Critchlow
• Miguel Joseph
• Odile Brewster
• Akil Weekes
• Analyse Delandro
• Ayodele Codjoe