T&T Women go down late to Dominican Republic
TTFA Media
November 28, 2021
0 Comment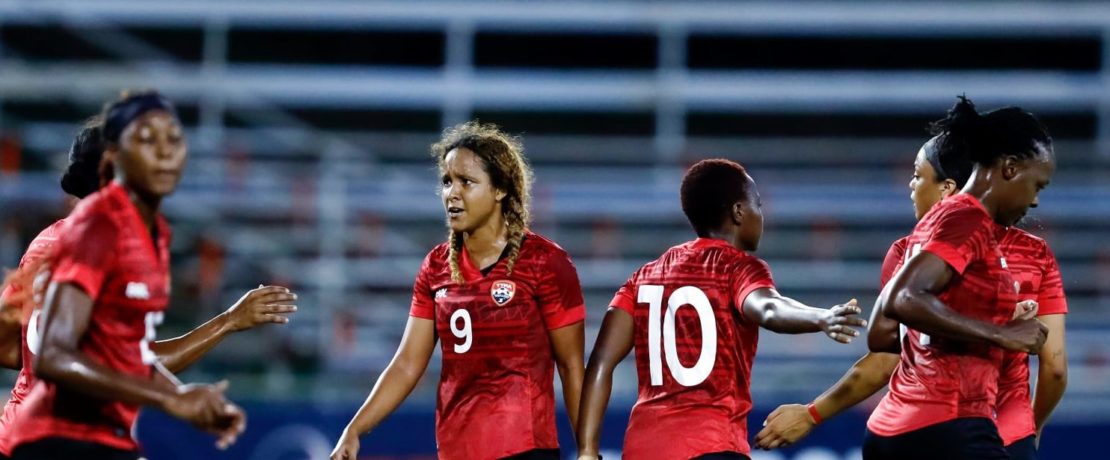 Trinidad and Tobago's senior women lost to Dominican Republic 2-1 on a 90+3 minute goal by Manuela Lareo on the final play of the match in Friday's international friendly at the Estadio Panamericano in San Cristobal.
In the first of two friendlies, Kenwyne Jones' team fell behind in the 49th minute through Vanessa Kara but quickly pulled themselves together to grab the equaliser six minutes later. It came from a penalty that was awarded when Kennya Cordner was taken down in the area after being fed by Maylee Attin-Johnson with a clever ball.
Asha James, the US-based midfielder stepped up to calmly put away the resulting kick to bring the visitors level.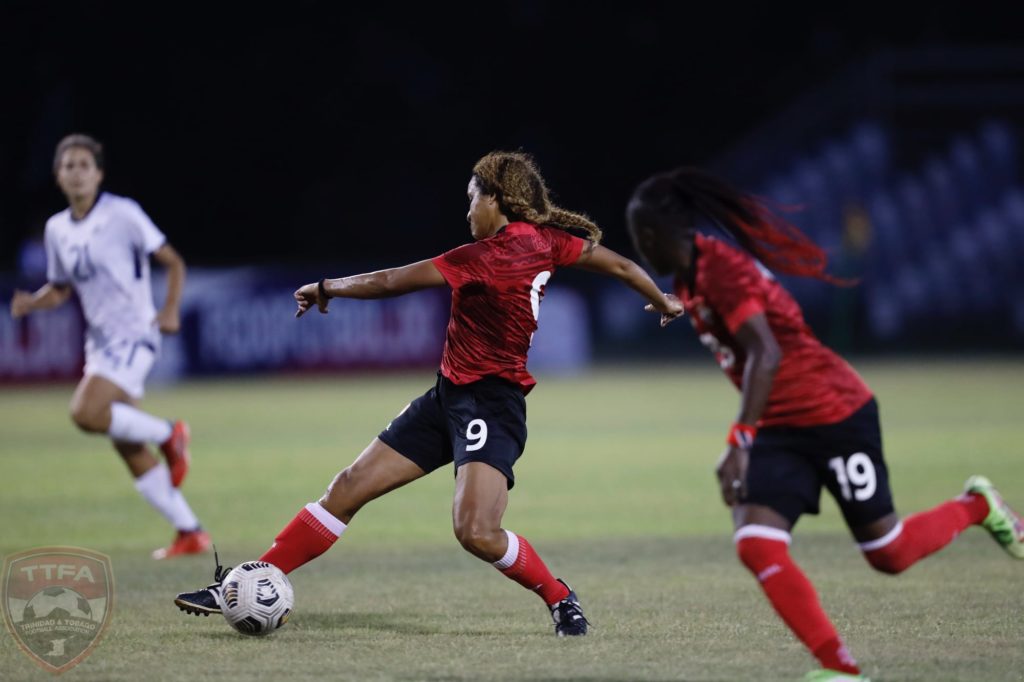 The hosts proved to be worthy opponents and they had the first real look on goal in the 10th minute when Kara forced Kimika Forbes into action with a good save to keep the scores level. Ten minutes later it was T&T's turn on goal but Kedie Johnson's downward header bounced onto the crossbar after Conder served from the right side.
Dominican Republic continued to press and Forbes was again called to pull off a save on 25 minutes to deny Lucia Marie.
Skipper Karyn Forbes proved to be a threat once again with free kicks and caused an anxious moment for the hosts when her inswinging right footed free kick was tipped onto the bar by goalkeeper Claudia Nicole in the 48th minute.
T&T didn't drop their heads after going behind early after the break and hit back a few minutes later to keep themselves in the affair.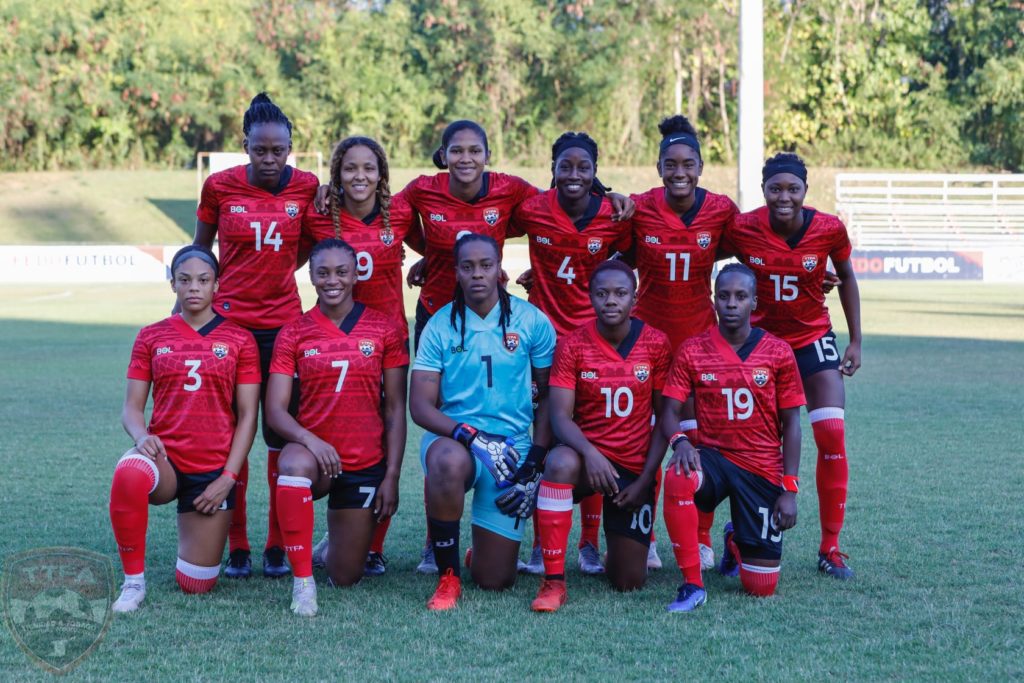 Go here for Full Match Gallery
But the final play went the way of the hosts when a free kick way out on the left by Lareo caught Forbes by surprise as it entered the net on the far post.
Both teams will meet again on Tuesday from 5:00pm at the same venue
See Video below for the post-match reactions
Trinidad and Tobago – 1.Kimika Forbes (GK);3.Chelsi Jadoo (20.Lauryn Hutchinson 78'); 4.Rhea Belgrave, 8.Victoria Swift, 7.Liana Hinds, 14.Karyn Forbes (captain), 9.Maylee Attin-Johnson (13.Dennecia Prince 87'); 19.Kennya Cordner, 11.Raenah Campbell (12.Chelcy Ralph 69'),10.Asha James,15.Kedie Johnson (6.Kaydeen Jack 69').

Unused substitutes: 21.Tenesha Palmer (GK), 22.Akyla Walcott (GK),18.Naomie Guerra. 2.Collette Morgan, 5.Jaasiel Forde, 16.Tsianne Leander,

Head Coach: Kenwyne Jones

Dominican Republic – 1.Claudia Nicole (GK); 3.Lynette Ureña (2.Gionvana Dionisio 62'), 19.Gabrielle Cuevas, 20.Brianne Reed, 18.Keisla Gil; 8.Jazlyn Oviedo, 7.Winibian Peralta; 14.Lucia Marie, 9.Vanessa Kara.13.Daphne Heyaime (captain) (11.Alyssa Oviedo 62),21.Manuela Lareo (vice-captain);

Unused substitutes: 12.Odaliana Gómez (GK), 4.Gabriella Marie, 5.María López, 6.Yoneldy Peña, 10.Marianelyz Pérez, 16.Paola Then, 17.Jazlyn Moya, 22.Renata Mercedes,15.Kathrynn González,
Head Coach: Benito Rubido