T&T Women go down in Concacaf W opener
TTFA Media
July 6, 2022
0 Comment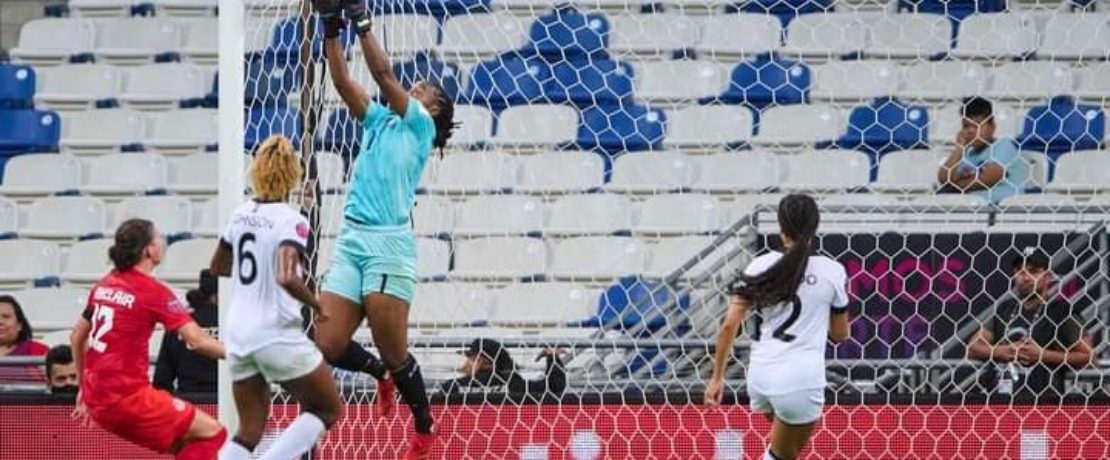 T&T Women go down in Concacaf W opener
Trinidad and Tobago's Women didn't have the best of starts to their Concacaf Women's Championship final round campaign as they fell 6-0 to World #6 Canada at the Estadio BBVA in Monterrey on Tuesday night.
Despite a missed penalty in the first half by Jessie Flemming, T&T conceded five goals in the final 23 minutes — with four in the last 11 minutes — changing the storyline completely.
Canada held a slim 1-0 lead two-thirds of the way through the match on captain Christine Sinclair's 190th international goal. Determined T&T defending kept Canada's lead to one goal at the half.
Julia Grosso struck twice to open her senior scoring account with singles from Jessie Fleming, Janine Beckie and Jordyn Huitema.
Canada outshot T&T 27-1 (9-1 in shots on target) and had 61 per cent possession, according to CONCACAF.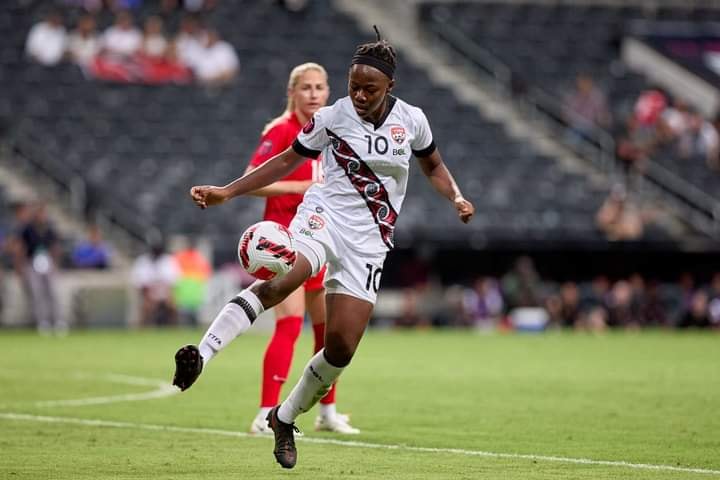 After Sinclair opened the scoring in the 27th minute with a majestic header, Canada endured a drought in front of goal before Grosso, from a nice setup by substitute Huitema, scored on a low left-footed shot in the 67th minute.
Before that, Sinclair was chopped down in the 29th minute, prompting Mexican referee Katia Garcia to go to a pitchside monitor to review the play before pointing to the penalty spot. Fleming stepped up but missed, firing high in the 34th.
Grosso, a 21-year-old midfielder who plays in Italy for Juventus, struck again in the 79th after the defence failed to clear a cross. The ball went to Grosso who shifted it to her right foot to get past a defender before firing it home.Fleming made it 4-0 in the 84th minute, sweeping home a Beckie cross. T&T goalkeeper Kimika Forbes could have done better on the goal. Beckie made it 5-0 in the 86th and Huitema completed the scoring one minute into stoppage time.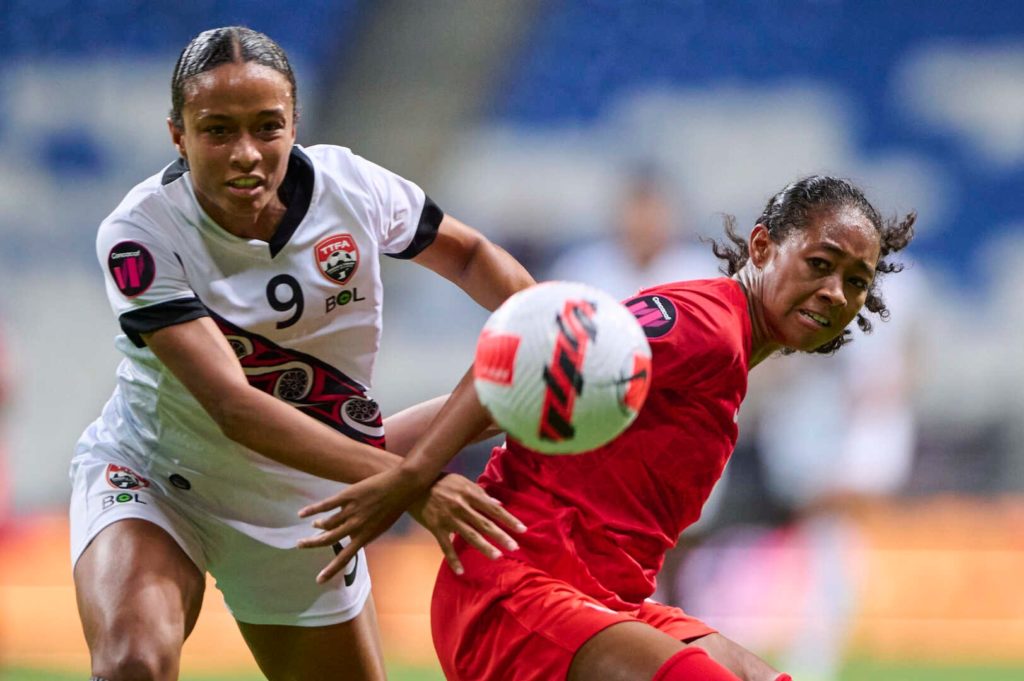 The Canadian women have won all nine meetings with Trinidad and Tobago, outscoring the Caribbean team40-0. Canada also won 6-0 the last time they met, at the 2016 CONCACAF Women's Olympic Qualifying Championship in Houston.
Canada has won the CONCACAF championship twice (1998 and 2010) and was runner-up five times (1991, 1994, 2002, 2006 and 2018). It came into the match with a 29 9-1 record at the tournament.
T&T's best finish was a third in 1991. Before Tuesday, its career record at the tournament was 7-21-5.
T&T are playing in Group B, along with Canada, No. 37 Costa Rica and No. 57 Panama. Group A consists of the top-ranked USA., No. 26 Mexico, No. 51 Jamaica and No. 60 Haiti. 
Costa Rica blanked Panama 3-0 in the earlier game Tuesday at Estadio BBVA in Guadalupe, located in a suburb of Monterrey. The 51,000-seat stadium is home to Monterrey CF.
T&T takes on Costa Rica on Friday.
The top two teams from each of the two groups move on to the semifinals, qualifying directly for the 2023 World Cup. The two third-place teams move on to a World Cup intercontinental playoff.
The CONCACAF W champion qualifies for both the 2024 Olympics and the inaugural CONCACAF W Gold Cup, also slated for 2024. The runner-up and third-place team will meet in a CONCACAF Olympic playoff, scheduled for September 2023, with the winner booking its ticket to the 2024 Olympics and Gold Cup.
Trinidad & Tobago starting lineup (4-4-2): 1-Kimika Forbes (GK) — 6-Kedie Johnson, 4-Rhea Belgrave, 8-Victoria Swift, 3-Cecily Stoute — 10-Asha James, 14-Karyn Forbes, 2-Chelsi Jadoo, 12-Chelcy Ralph — 11-Raenah Campbell, 9-Brianna Austin
Trinidad & Tobago subs (12): 21-Tenesha Palmer (GK), 22-Klil Keshwar, 20-Lauryn Hutchinson, 7-Liana Hinds, 5-Shaunalee Govia, 13-Amaya Ellis, 23-Sarah De Gannes, 15-Tori Paul, 17-Jolie St. Louis, 19-Maya Matouk, 16-Cayla McFarlane, 18-Maria-Frances Serrant
Canada starting lineup (4-3-3, left to right): 1-Kailen Sheridan (GK) — 10-Ashley Lawrence, 14-Vanessa Gilles, 3-Kadeisha Buchanan, 8-Jayde Riviere — 5-Quinn, 11-Desiree Scott, 17-Jessie Fleming — 6-Deanne Rose, 12-Christine Sinclair, 16-Janine Beckie.
Canada subs (12): 18-Sabrina D'Angelo (GK), 22-Lysianne Proulx (GK), 4-Shelina Zadorsky, 23-Bianca St. Georges, 21-Zoe Burns, 2-Allysha Chapman, 13-Sophie Schmidt, 7-Julia Grosso, 19-Adriana Leon, 15-Nichelle Prince, 20-Cloe Lacasse, 9-Jordyn Huitema