T&T lose King's Cup opener to Tajikistan
TTFA Media
September 22, 2022
0 Comment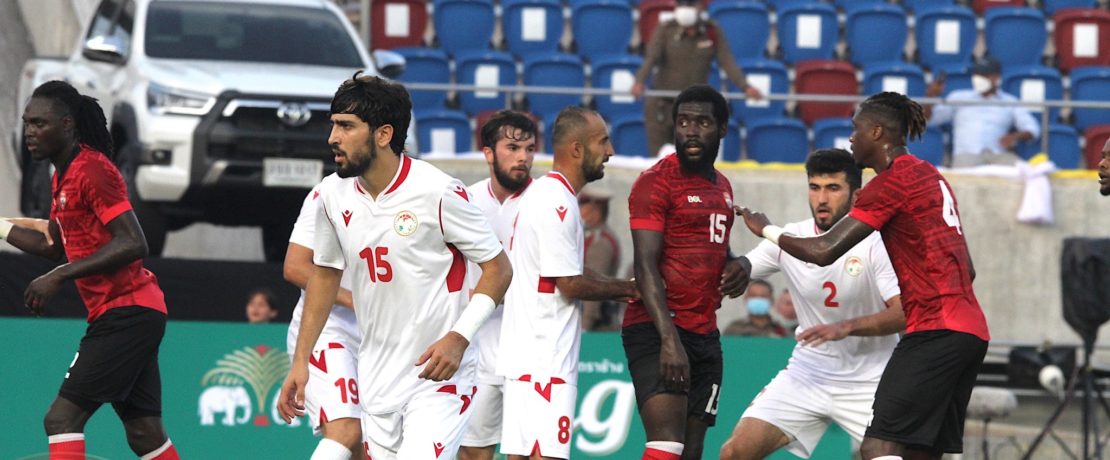 Trinidad and Tobago were made to rue missed chances on goal as they slipped to a 2-1 defeat to Tajikistan in the opening match of the King's Cup 2022 at the Chiang Mai Stadium on Thursday.
Greek-based professional Judah Garcia opened the scoring for T&T in the 27th minute but Tajikistan hit back with a 47th minute equalizer from Mukhammadzhon Rakhimov.
Columbus Crew's Kevin Molino wore the armband for T&T and had a first half effort saved by the 'keeper while Noah Powder had his shot from point blank ranged headed off the line after Levi Garcia did the hard work on the right of the box.
Goalkeeper Frenderup who was forced off the pitch in the second half with a neck injury, was involved in the opener for T&T when his was met by Levi Garcia who nodded onto his brother Judah.
The younger Garcia got between right-back Manuchekhr Safarov and goalkeeper Rustam Yatimov and slotted his right-footed effort into the open net.
Rakhimov then got behind Sheldon Bateau on the left and before directing his left-footed shot under the body of the advancing Frenderup for a 1-1 score soon after the second half resumption.
Samiev and Frenderup were involved in another incident; in the 55th minute, Frenderup came down hard after tipping Samiev's header overbar, and had to be replaced by Marvin Phillip.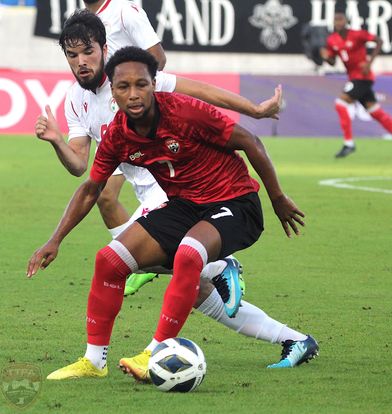 Tajikistan got the game-winner in the 75th, from a right-footed drive by substitute Ekhson Pandzhshanbe, who only had Phillip to beat, following a midfield exchange between Shervoni Mabatshoev and Amirbek Dzhuraboev.
Levi Garcia had a left footed effort saved in the 49th while Reon Moore also came on to add some sting to the T&T attack, having a couple good looks at goal down the final stretch.
T&T will meet hosts Thailand in Sunday's third place playoff after they lost on penalties 5-3 to Malaysia in Thursday's second encounter.
Renamed the Republic of Tajikistan on August 31 1991 after declaring its independence from the disintegrating Soviet Union on September 9 1991, Tajikistan also qualified for its first ever Asian Cup Finals this year under the guidance of Croatian/German coach Petar Segrt. It has a population of 9.5 million.