T&T go down in Managua
TTFA Media
June 4, 2022
0 Comment
T&T GO DOWN IN MANAGUA 2-1
Trinidad and Tobago's senior men's team did not get the best possible start to its 2022/2023 Concacaf Nations League campaign as it suffered a 2-1 loss to Nicaragua at the National Stadium in Managua on Friday night.
Missing head coach Angus Eve due to a personal family emergency as well as four players who were unable to travel, the 19-man squad tried to defy the odds but left Managua empty-handed and will now try to pick up points at home to Bahamas on Monday night in Port of Spain.
After T&T looked to have weathered any first half storm, creating a couple openings of their own, the hosts struck in first half added on time when Triston Hodge's deflection to a shot from Nicaragua right back Josue Quijanobeat Trinidad and Tobago goalkeeper Marvin Phillip to send the near 9,000 Nicaraguan fans into a frenzy going into the break.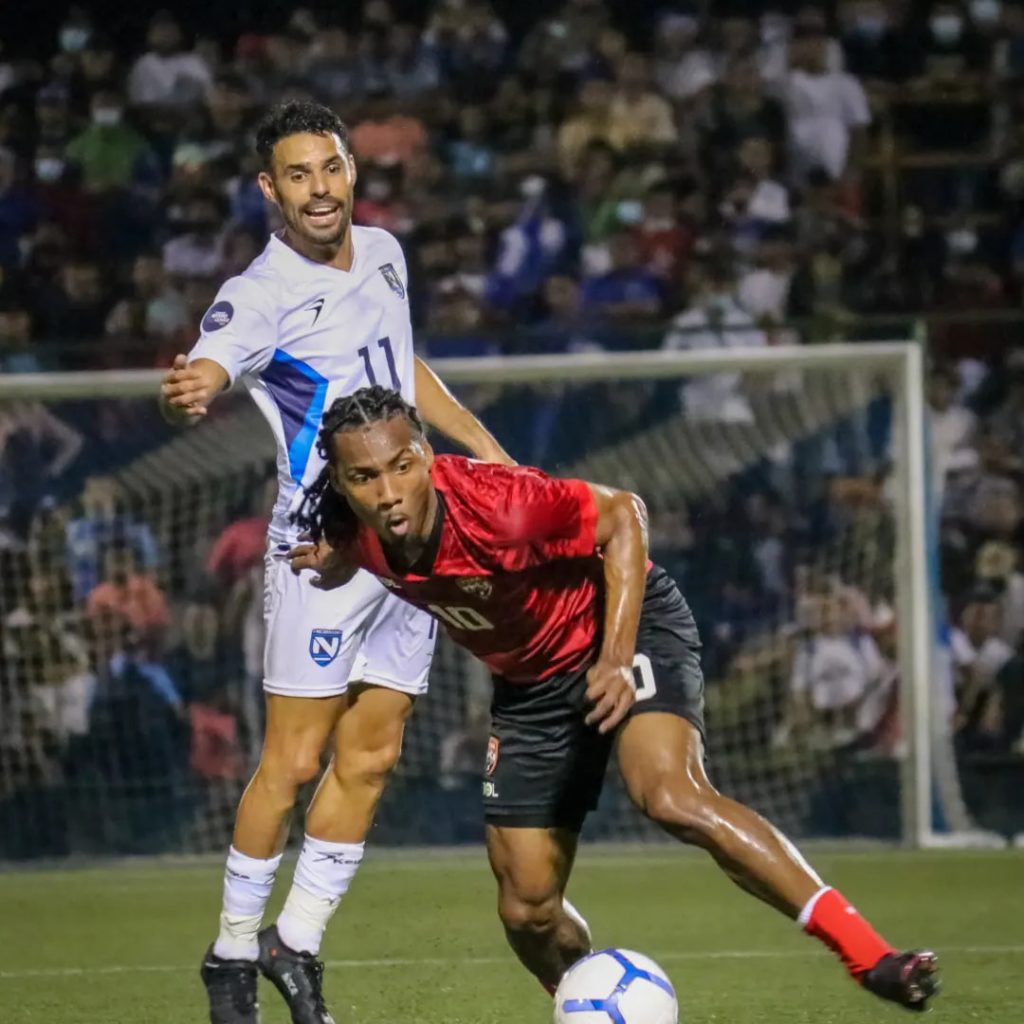 Levi Garcia was closely followed on most occasions but did manage a shot on the turn which went wide in the opening minutes.
T&T would find the equalizer soon after the resumption when Shannon Gomez played one over from the right and Christian Reyes got a touch to direct it Nicaragua goalkeeper Douglas Forvis.
A heavy shower of rain and a power outage which forced the teams into the dressing room for approximately 15 minutes might have swung the momentum back into the hometeam's favour on the restart.
Substitute Marcus Joseph had a low free kick saved whole debutant Michael Kedman could not direct his left side cross away from Forvis as T&T went in search of a second item.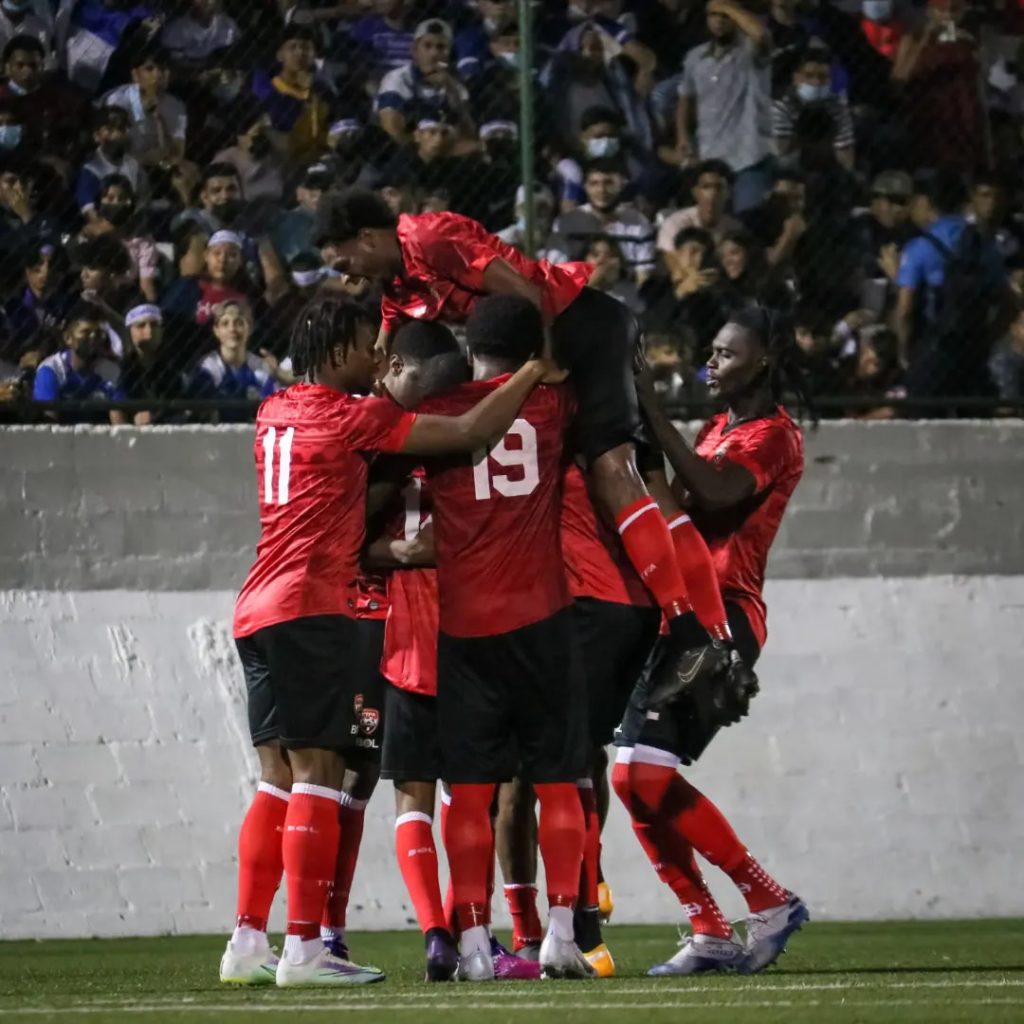 It was the hosts who sealed the three points when Phillip advanced bravely to deny Matias Moldskred after Joseph carelessly lost possession just outside the T&T 18-yard area. But on the follow up play, Nicaragua, urged on by its partisan home fans, went ahead when Bryon Bonilla rifled his shot past Phillip.
Bahamas will arrive in Port of Spain with a good feeling after stopping St Vincent/Grenadines 1-0 on Friday.
Trinidad and Tobago: 1.Marvin Phillip (GK) (captain):4.Sheldon Bateau (16.Michael Kedman 80′), 2.Aubrey David, 18.Triston Hodge (17.Mekeil Williams 60′); ; 6.Kareem Moses;23.Leston Paul (9.Marcus Joseph 60′), 5.Daniel Phillips (10.Molik Khan 46′); 14.Shannon Gomez, 19.Keston Julien; 11.Levi Garcia;15.John-Paul Rochford (3.Joevin Jones 46′).
Unused substitutes: 21.Denzil Smith (GK), 20.Justin Sadoo,12.Judah Garcia,
Coach: Reynold Carrington (Assistant filling in for absent head coach Angus Eve)
Nicaragua: 23.Douglas Forvis (GK); 2.Josue Quijano, 6.Christiam Gutierrez, 20.Christian Reyes, 3.Oscar Acevedo (21.Francisco Flores 71); 4.Henry Niño; 11.Juan Barrera (captain) (8.Richard Rodriguez 85), 17.Matias Moldskred; 22.Brayan Lopez (9.Jaime Moreno 82), 7.Ariagner Smith, 10.Byron Bonilla.
Unused substitutes: 1.Alyer Lopez (GK), 12.Denvorn Fox (GK), 5.Marvin Fletes, 13.Henry Garcia, 14.Jason Coronel, 15.Melvin Hernandez, 16.Bancy Hernandez, 18.Jonathan Moncada, 19.Junior Arteaga.
Coach: Marco Figueroa
Referee: Keylor Herrera (Costa Rica)
See Post Game Reactions below