Spence prepares U-17 Women for Concacaf series
TTFA Media
March 11, 2022
0 Comment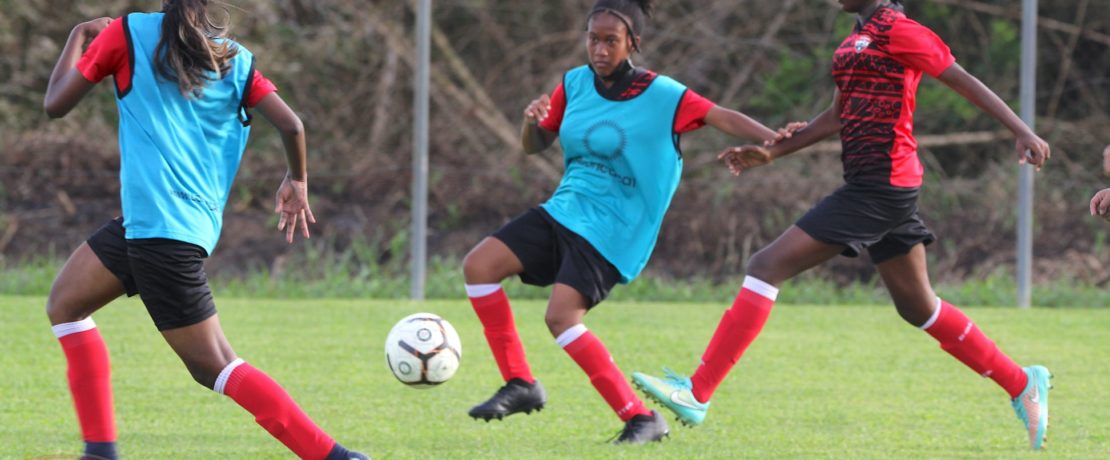 Spence prepares U-17 Women for Concacaf series
Trinidad and Tobago Women's U-17 head coach Jason Spence gave an update on Thursday on the current state of preparations of the Women's U-17s ahead of the CONCACAF U-17 Women's Championship scheduled for Santo Domingo from April 23rd.
T&T is in Group E alongside Mexico, Panama and Nicaragua
The first round of qualifying for the 2022 CWU17 took place from October 20 to November 1, 2021, at the IMG Academy in Bradenton, FL, USA. The 10 participating teams were split into three groups. After round robin play, the three group winners; Saint Kitts and Nevis (Group A), Curaçao (Group B) and Honduras (Group C), as well as the best ranked second-place finisher (based on a weighted points system), Guyana (Group B), advanced directly to the Knockout Stage of the 2022 CWU17.
The CWU17 Championship will be disputed in two rounds, beginning with a 16-team group stage. After round robin play, the top three teams in each group will advance to the knockout stage joining the four best teams from CWU17 Qualifying.
The Groups are as follows:
Group E: Mexico, Trinidad & Tobago, Panama, Nicaragua
Group F: Canada, Jamaica, Bermuda, Dominican Republic
Group G: United States, Costa Rica, Puerto Rico, Grenada
Group H: Haiti, Guatemala, El Salvador, Cuba
The knockout stage of the competitions (round of 16, quarterfinals, semifinals, third place match and final) will all be played in a single match direct elimination format. 

At the conclusion of the event, the champion, runner-up and third place finisher will qualify for the 2022 FIFA U-17 Women's World Cup in India in October of 2022.

The United States is the current champion (fourth title overall) of the CWU17 following a 3-2 win over Mexico in the 2018 Final. 
Go here for Facebook Training Image Gallery
See below for Spence's comments