Mexico ends dream for U-20 Women
TTFA Media
March 5, 2020
0 Comment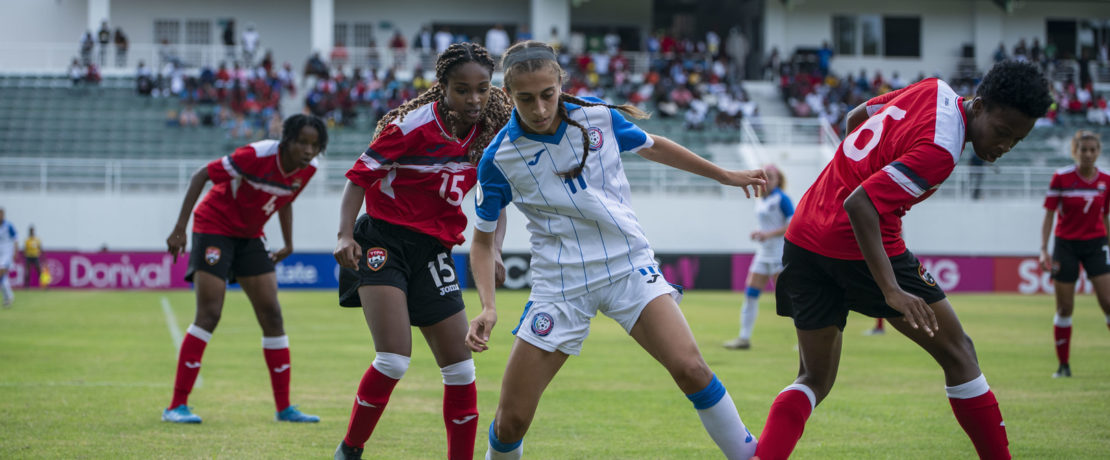 The dream is over but not without this country's Under 20 Women's footballers showing that they possessed the courage, fight and determination to pursue that dream. Perennial powerhouse Mexico pulled off a 4-0 victory over Trinidad and Tobago in their quarter final fixture at Estadio Olympic Félix Sánchez in Santo Domingo at the CONCACAF Under 20 women's championship on Wednesday evening.
T&T were able to hold off the Mexicans in the first half as they adopted a more defensive approach, switching from a usual 4-2-3-1 to a back five including three central defenders But Mexico pounced when T&T were found napping as Anette Vasquez met a pass from Gabriela Juarez to hit home just before the break. The game seemed to break T&T's focus. Goalkeeper Kill Keshwar had two good stops in the first half as Mexico pressed for the opener.
Mexico doubled their lead in the 55th minute when Juárez made it 2-0 with a free header at the back post following an early save from the side.
Alison González was fouled by Keshwar who made a late tackle on the player, resulting in a penalty which Gonzalez converted on 67 minutes for a 3-0 lead. Substitute Destinee Manzo then made it 4-0 in the 70th on a counter attack play which punished a jaded T&T back line at that stage.
T&T's prolific forward Afiyah Cornwall was closely marked throughout the contest and struggled to find enough room to make an impact while her teammates fought valiantly but had to little to show for it at the final whistle in terms of the scoreline. But credit they deserved for maintaining a die-hard approach and attitude through the campaign to advance to the quarter finals.
Head Coach Richard Hood, though disappointed with the exit had some encouraging words to share about his ladies.
"It was a tough game. I thought the girls gave their all and they tried their best. We attempted to frustrate the Mexicans as much as possible… defending deep. We reorganised our defence, playing three central defenders and I think that the plan worked to a point. I think conceding that goal just before the half was a bit deflating," Hood told TTFA Media.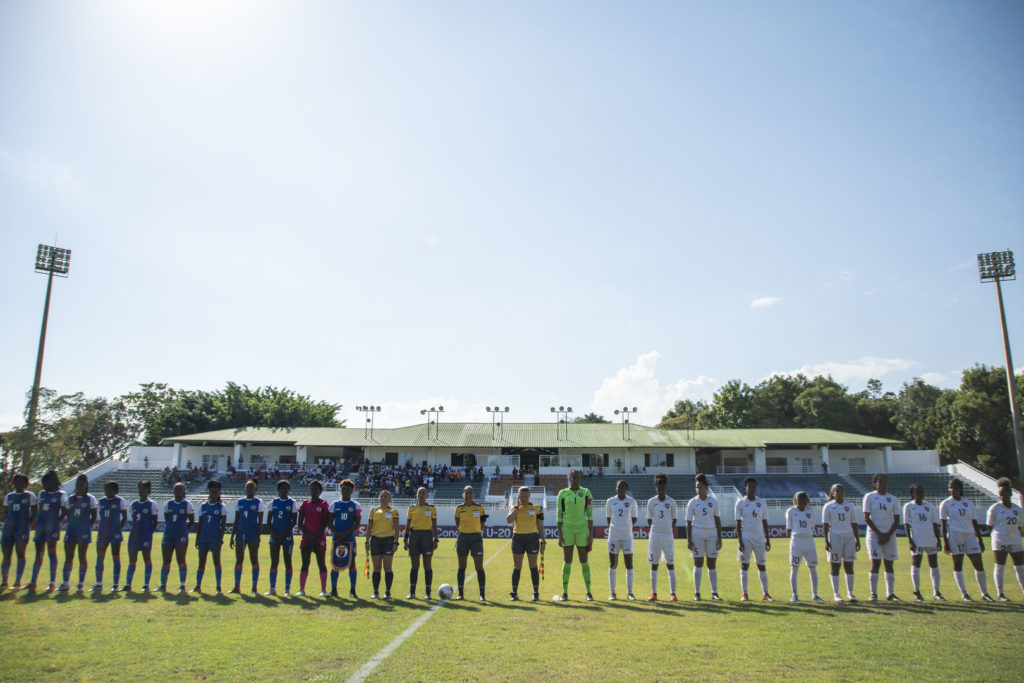 "But I compliment the girls on their efforts tonight and throughout the tournament. I don't think they had anything left in them tonight following their efforts. I am pleased with the overall performance and where these girls came from in a very short time and the maturity and determination they showed to try and work towards the plan we devised for them."
Hood said there were promising signs from this bunch indicating that there were a few senior team potentials in it.
"I think that some of these girl are definitely future national senior women players. I would say certainly Sarah De Gannes and Afiyah Cornwall are two standout players that can go on to represent our senior women's team in the future and there are others. Of course they need to develop their skills, fitness levels and their tactical awareness and this is very much dependent on what the TTFA does from now on.
"It is up to the TTFA develop these players. The clubs can't do it, the schools definitely can't do it. We need to have a continuous programme with the players training at a high level and playing international games on a regular basis as well."
The head coach said he is maintaining hopes that a programme will be implemented to continue the development of the Women's pool.
"I am hopeful we can continue to build because we have seen what these girls were able to accomplish over a short time with the opportunities presented such as a training camp before the tournament. It is very much dependent on investment. Of course it cannot be done without a substantial investment into the programme for instance to get the foreign-based players on a more regular basis, to get international games and to have local and foreign camps," he said
Trinidad and Tobago : 1.K'lil Keshwar (GK); 15.Arnelle Douglas, 4.Latifha Pascall, 5.Tsai-Anne Fernandez, 11.Chrissy Mitchell, 3.Nathifa Hackshaw (12.Cayla McFarlane 59′); 7.Sarah De Gannes,9.Afiyah Cornwall (captain). 10.Alexcia Ali, 8.Maria-Frances Serrant (13.Megan Rampersad 74′); 19.Aaliyah Prince,
Unused substitutes: 18.Chelsea Ramnauth (GK), 2.Roshun Williams, 6.Aaliyah Pascall, 14.Moenesa Mejias, 16.Sydni Greaves, 17.Cecile Loraine, 20.Tori Paul.
Head Coach: Richard Hood
Mexico : 12.Wendy Toledo (GK); 16.Reyna Reyes, 4.Nicole Soto, 3.Tanna Sánchez, 5.Ximena Ríos; 8.Nicole Pérez (captain); 10.Alison González (14.Mariel Román 82′), 20.Maricarmen Reyes, 9.Gabriela Juárez (7.Nayeli Díaz 57′). 11.Anette Vásquez, 13.Joseline Montoya (2.Destinee Manzo 68′);
Unused substitutes: 1.Zoe Aguirre (GK), 6.Laura Parra, 15.Julieta Peralta, 17.Yanin Madrid, 18.Silvana Flores, 19.Karla Zempoalteca,
Head Coach: Mónica Vergara
Related Stories