Keshwar ready for quarter-final challenge
ttfa
March 3, 2020
0 Comment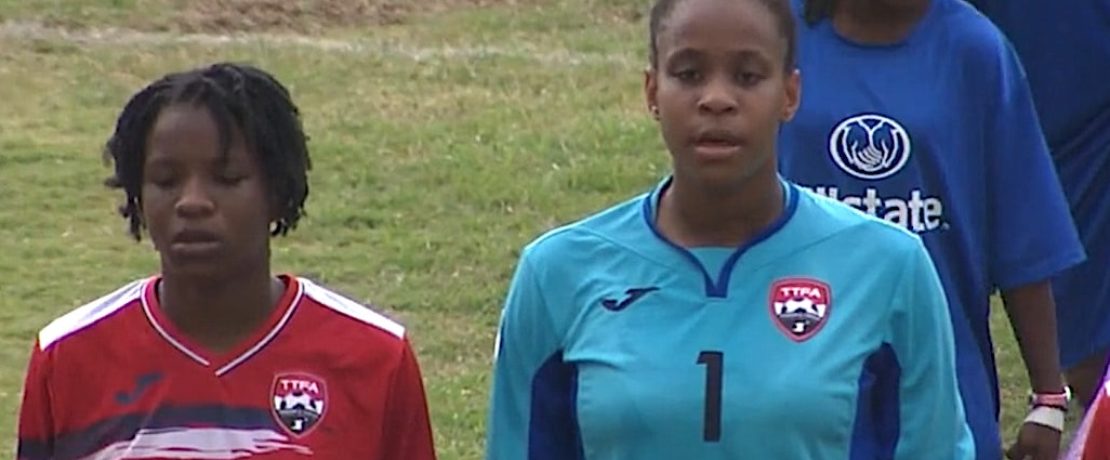 Trinidad and Tobago Under 20 Women's team goalkeeper Klil Keshwar will not forget last Sunday's match winning performance against Puerto Rico for a long time to come. But tomorrow it's a return to business as this country takes on Mexico in their quarter final fixture at 4:00pm.
Keshwar saved Puerto Rico's final penalty attempt to send T&T through 5-4.
"I don't know how to describe the feeling. It was shocking but joy at the same time. We did it and it was not me alone. The entire team made it happen," Keshwar told TTFA Media.
Already with senior team experience, Keshwar said sheer will power to prove detractors wrong is what got T&T over the hurdle on Sunday after both teams battled through regulation time and an additional thirty minutes extra time.
"There are times when you will be like you are tired but just the will to want to go on and prove people wrong was what carried us through. I was just proud of the team that we were able to make it happen and show what we are made of. To be able to last so long in the game was great. It was tiring and it was a tough mental game for us. Thankfully we were able to pull through that part of it.
"Now we have to refocus and go into the next game with good intentions and give it our best," she added.
Head Coach Richard Hood stated, "We have achieved the goal of getting to the quarter finals. Now we look towards preparing well for that quarter final and look to see what we can do against who would be the favourites, the Mexicans.
"They are a quality team and of course we have our work cut out. I don't think it is impossible. At this stage of the tournament anything is possible. And if we prepare well and we recover well, have our plan and stick to our plan then anything is possible in the quarter finals."
Afiyah Cornwall (3', 44') had the goals for the Soca Warriors in regular time, while Puerto Rico got scores from Malina Pardo (18') and Idelys Vazquez (24'). The 2-2 draw meant another 30 minutes of extra time, with Maria-frances Serrant (107') scoring for Trinidad and Tobago and Cristina Torres (112') leveling for the Boricuas in the extra period.
Matters had to be settled from the penalty spot, with Trinidad and Tobago converting all five attempts to punch their ticket to the final eight.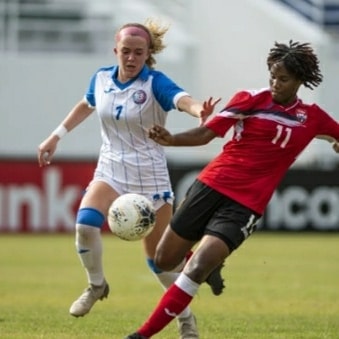 The other two matches took place at the Estadio Olimpico Felix Sanchez in Santo Domingo, beginning with Mexico rolling past Grenada 12-1.
Alison Gonzalez (12', 26') and Dania Perez (73', 83') both had braces, while Mariel Roman Pacheco (11'), Reyna Reyes (21'), Karla Zempoalteca (58'), Venicia Juarez (71'), Maricarmen Reyes (77'), Nayeli Diaz (89') and own goals from Grenada's Treasher Valcin (36') and Judy Mcintosh (56') contributed to El Tricolor's scoreline. Sheranda Charles (49') scored the lone goal for Grenada.
The day was rounded out by Guyana's 2-0 win over Cayman Islands in which a double from Audrey Narine (24', 55') did the trick for the Golden Jaguars.