Jones addresses the media
TTFA Media
October 20, 2021
0 Comment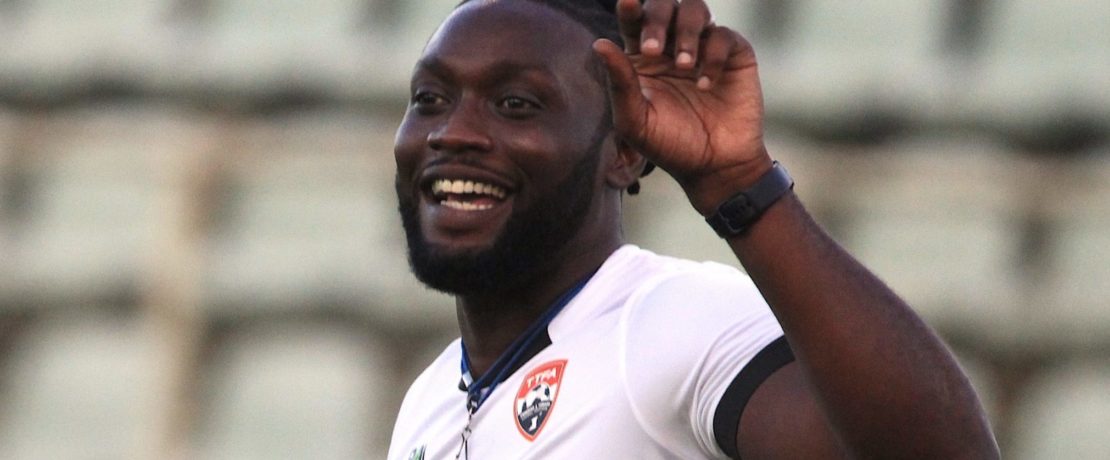 Newly appointed Women's Senior team interim head coach Kenwyne Jones took questions from the media at a virtual press conference on Tuesday. Jones also named the final squad that will face Panama in two international friendlies this coming Thursday and Monday from 3:30pm at the Ato Boldon Stadium.
The former Sunderland and Stoke City forward said he was committed to the task and pleased to be able to give back to the game in his homeland. And he wants the local women to embrace the challenge ahead of them.
"Every team needs a story to give it drive and a platform to maximise its potential,"Jones said during the press conference.
"If this is the beginning of this stage of my career, so be it," indicating he had saw no issues with the decision to take up the mantle with the Women's team.
"I am happy with it—I am not displeased. I don't have any point of view on coaching women or men. At the end of the day, football is football. And what even makes it better is I am at home and I'm being able to give back of my experience and also learn along with the group that is presently here."
Jones was an assistant coach to Stern John for the T&T Men's Under 17 team at the Concacaf Championship in 2019 as well as carried out duties with the Atlanta United academy prior to completing his UEFA A certification.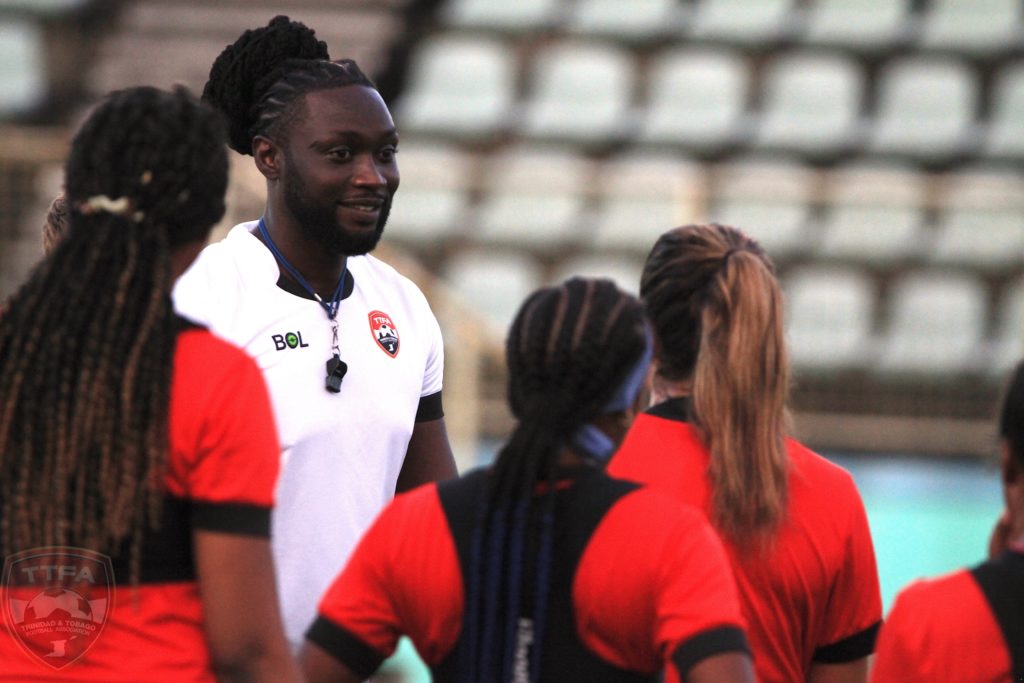 "Coaching is not something that is strange to me. I understand the principles of the structure of coaching. But again, having the coaching education is one thing, there is a practical that is needed behind it. 
"At some point in time, any coach will have a space or a window to get in somewhere. I am very fortunate for it to be with the senior women's national team and I am not going to take that opportunity lightly."
Jones said he had previously been communicating with current members of his coaching staff as well as previous head coach James Thomas over the past few weeks.
Making a return to the team is forward Kennya Cordner.
Kimika Forbes (Unattached), Tenesha Palmer (Unattached), Malaika Dedier (St Augustine FC), Collette Morgan (UTT FC), Naomie Guerra (Unattached),Rhea Belgrave (Police FC),Liana Hinds (IBV—Iceland), Anya de Courcy (Roa W—Norway), Karyn Forbes (Unattached), Lauryn Hutchinson (Unattached), Maya Matouk (Police FC), Maylee Attin-Johnson (Atlanta Panthers—USA),Aaliyah Prince (St Augustine FC), Dennecia Prince (Unattached), Laurelle Theodore (St Augustine FC), Victoria Swift (Club Leon—Mexico), Raenah Campbell (Avantes Chalkida WFC—Greece), Kennya Cordner (Il Sandviken—Norway), Chelcy Ralph (Unattached), Adrianna Arjoon (Unattached), Janelle McGee (Sacramento FC—USA), , Meyah Romeo (Unattached), Jonelle Cato (Trincity Nationals)