Gutsy display as T&T Women hold Panama 0-0
TTFA Media
October 22, 2021
0 Comment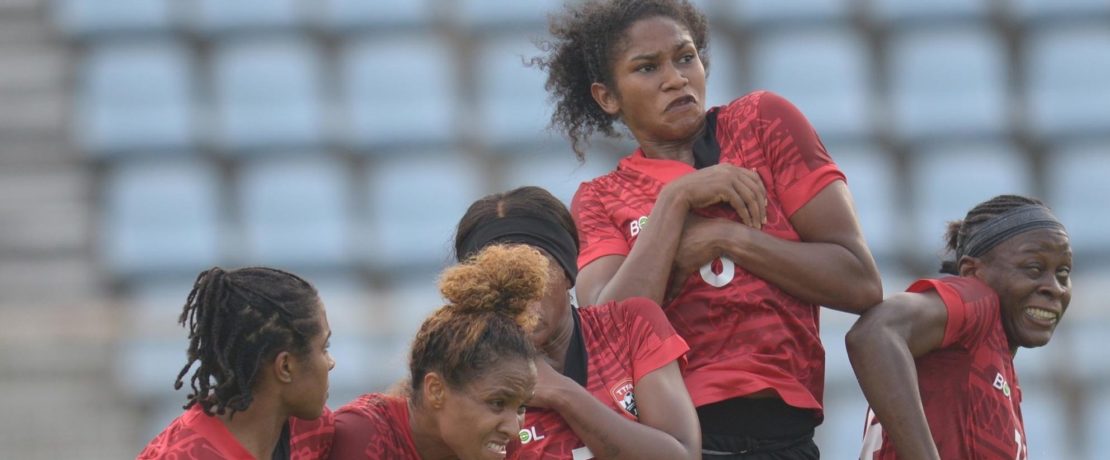 Trinidad and Tobago's Senior Women put up a strong show of resilience in their first international match since October 2019 as they battled to a 0-0 draw with Panama in Thursday's international friendly at the Ato Boldon Stadium.
Playing before a stadium of media, match officials and matchday staff with no spectators allowed due to the Covid, the hosts would be pleased with their gritty showing as goalkeeper Kimika Forbes enjoyed a solid showing between the sticks to deny a fluid Panama outfit on the evening. T&T's last international match was a 0-0 draw with Dominican Republic on October 8th, 2019 in a Caribbean Olympic qualifier.
Panama enjoyed periods of better possession but T&T stayed within reach of the visitors and also enjoyed some decent periods in attack. Skipper Karyn Forbes went closest on goal for T&T when her effort came off the bar in the 58th minute.
Panama's Marta Cox had her side's best tries on goal, forcing Forbes to push her free kick onto the crossbar and another crack which also struck the bar in the 80th.

T&T's defence persisted with some determined work in the back to ensure the scores were tied at the final whistle.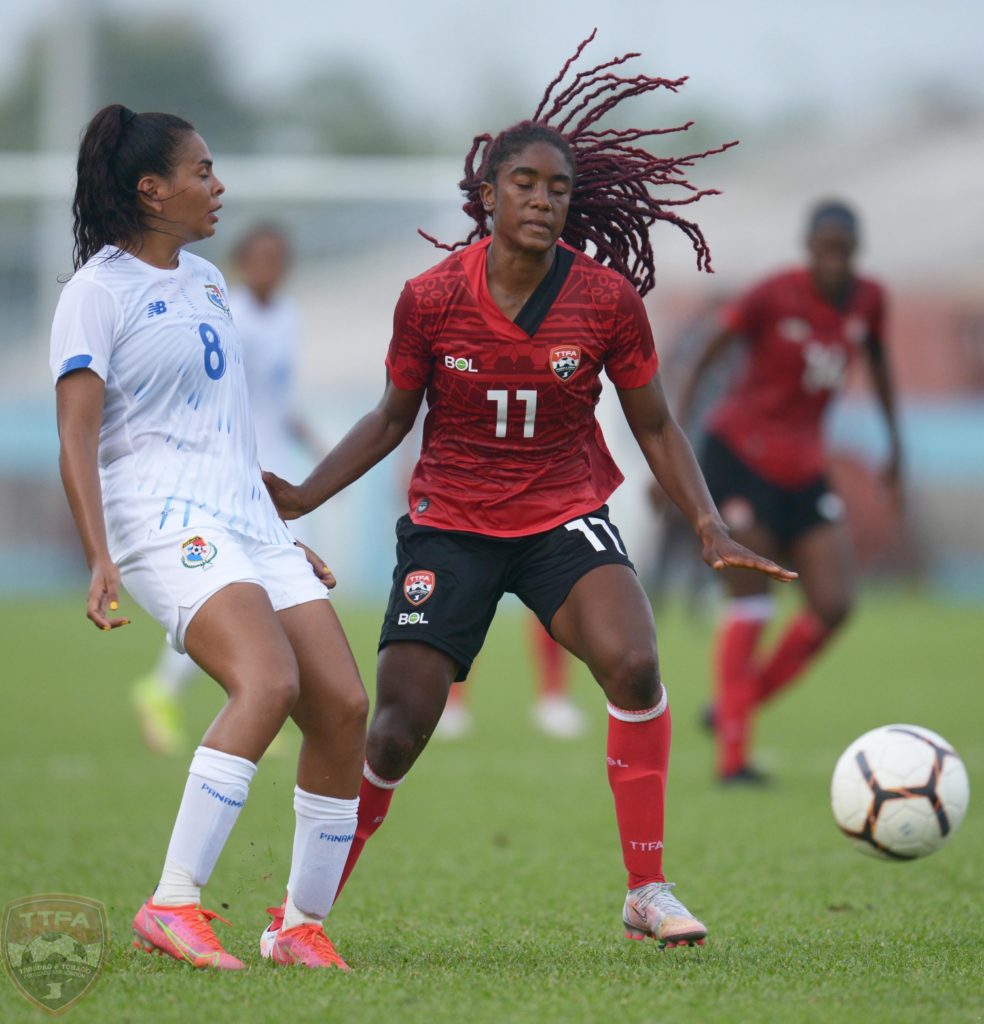 Following the match, T&T captain Kenwyne Jones said he was proud of his team's showing.
"After not being active for two years, I think the team performed really well this afternoon,"Jones said.
"Of course, there were instances in the game where Panama caused us a few problems but I thought the team was very resilient and dealt with it well. I am really proud of the team, of the staff and every single person connected with the Women's National Team at this present time.
"Seeing that it is the first game for such a long time and of course we have a long way to go, I think from here we can only expect a lot of progression."
There was a minute's silence before kick off in honour of two employees of the TTFA who worked in the women's game, Jamilya Muhammad and Claire George, who both lost their battles with cancer.
Both teams will meet again on Monday from 3:30pm
Click for FB Match Photo Gallery
Trinidad and Tobago

1.Kimika Forbes (GK); 4.Rhea Belgrave; 8.Victoria Swift, 20.Lauryn Hutchinson, 7.Liana Hinds, (2.Collette Morgan, 90'), 18.Naomie Guerra (12.Chelcy Ralph 68'), 14.Karyn Forbes [captain] (C.Morgan, 90′), 10.Anya De Courcy; 9.Maylee Attin-Johnson; 11.Raenah Campbell (13.Dennecia Prince 78′), 19.Kennya Cordner.

Unused substitutes: 21.Tenesha Palmer (GK), 22.Malaika Dedier (GK), 23.Adrianna Arjoon.3.Aaliyah Prince, 5.Meyah Romeo, 16.Janelle McGee,6.Maya Matouk, 15.Laurelle Theodore, 17.Jonelle Cato

Caution – Maylee Attin-Johnson 23′

Head Coach: Kenwyne Jones

Panama

1.Farissa Córdoba (GK); 4.Katherine Castillo, 5.Yomira Pinzón (captain), 3.Carina Baltrip; 7.Deysire Salazar, 8.Laurie Batista; 10.Marta Cox, 9.Karla Riley (6.Aldrith Quintero 75'), 19.Lineth Cedeño.16.Whitney De Obaldia (15.Susy Cassinova 46' [17.Yamileth Palacio 75']),14.Yerenis De Leon,

Unused substitutes: 2.Yirsi Salas, 20.Schiandra Gonzales. 11.Yvamara Rodriguez, 12.Nadia Ducreux, 13.Izaura Tryhane, 18.Ana Quintero.
Caution – Deysire Salazar 33′

Head Coach: Ignacio Quintana

Referee: Cecile Hinds (TT)
Assistant 1 – Caleb Wales (TT)
Assistant 2 – Keron Myers (TT)
Fourth – Kwinsi Williams (TT)