Changes in Tobago Screening Sessions
TTFA Media
May 15, 2022
0 Comment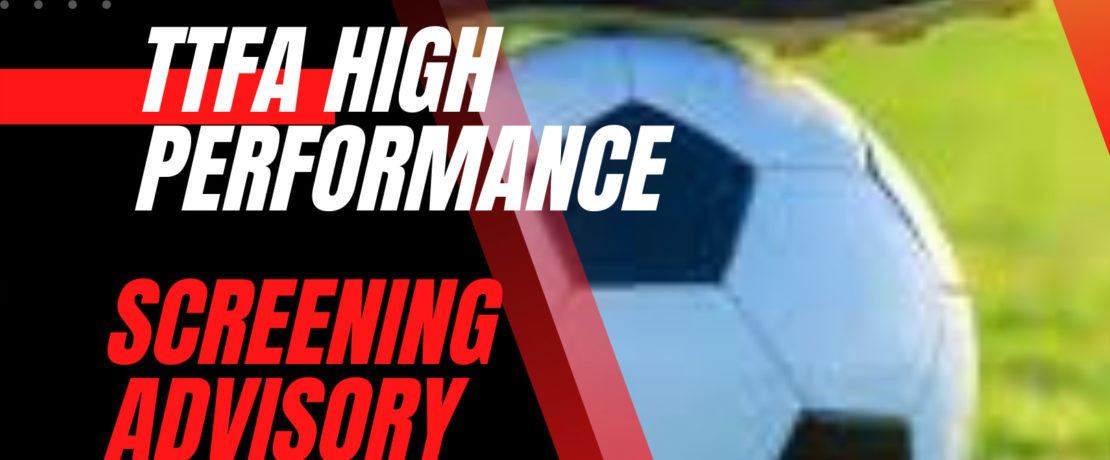 ADVISORY – CHANGES IN SCREENING SESSIONS FOR TOBAGO LEG OF HIGH PERFORMANCE PROGRAM
The TTFA is advising that there have been changes to the schedule for screening sessions for the following groups in Tobago which falls under the High Performance Program for the age categories mentioned below.
U15 Girls Program Screening
May 21 and 22 9am – 11am
May 24 and 26 4pm – 6pm
Venue: Eric Hovell Recreation Ground Calder Hall.

Boys Screening
May 21 and 22
May 24 and 26 May Venue and Times to be confirmed.

Player eligibility is as follows
Girls U- 15 – Born after Jan 1 2007 – Dec 31 2009
Boys U-14 – Born after Jan 1 2008 – Dec 31 2010
All players are asked to attend the sessions with a red T-shirt and white T-shirt. For further information or queries contact 328-8252.