TTFA enters two-year partnership with Korean-based EPTS Company
TTFA Media
September 24, 2021
0 Comment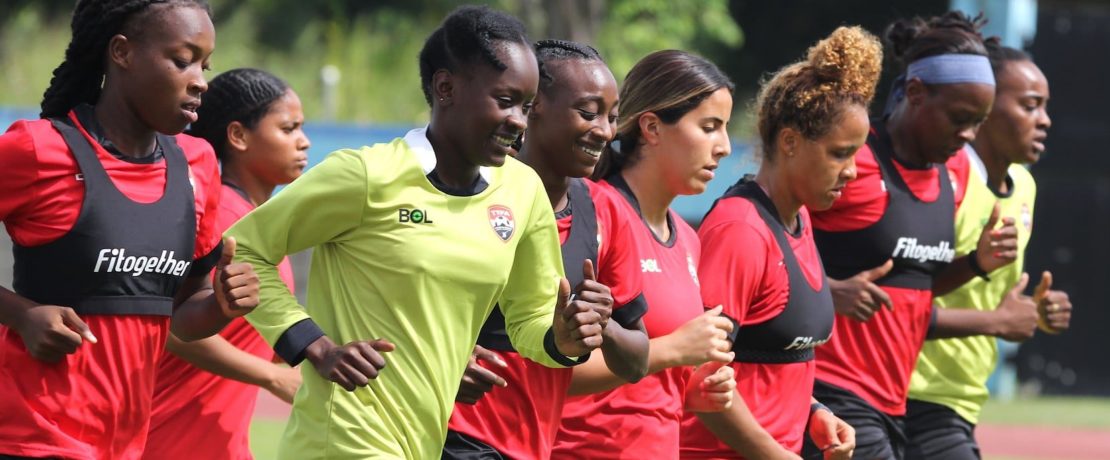 The Trinidad and Tobago Football Association has entered into a partnership with South Korean-based company Fitogether which will see Electronic Performance and Tracking Systems (EPTS) devices and supportive technology provided for the Men and Women's Senior National Teams for a two-year period.
Fitogether specializes in wearable technology for athletes (EPTS) and this will allow for continuous data collection of our senior national team players for development and tactical analysis. This data will be used in Performance Analysis as the TTFA begins to increase the human resource capital in performance analysis in the Association and hopefully throughout the country. Fitogether's systems are also FIFA-approved.

In return for its sponsorship, Fitogether shall receive marketing opportunities through the TTFA in the form of commercial branding at events and media platforms.
The Senior Women's Training Squad began using the system during a just-concluded training camp at the Ato Boldon Stadium and head coach James Thomas is excited about the access to the devices.
"The opportunity to work with Fitogether and the technology they have is really a game changer for us as a national team. To be able to integrate this into what we do, our planning and our reflection of sessions and games is absolutely vital for the things we are trying to achieve as a national team," Thomas said.
"It's a tool that we are going to use everyday whether it's in the local training program or in national team camps and it will form a very important pillar within the toolbox that we have as coaches to provide those players with a platform in the environment that they need in order to achieve the things they are setting out to.
"Football is now in a place where science plays a huge role and the top teams in the world use these technologies and they use it because they have a massive impact and positive effect on everything that the coaching staff, from head coach all the way through to the sports science department and assistant coaches and technical analysts have. It's something that we are really looking forward to working with going forward," James added.
Taeryung KIM, Director of Fitogether also expressed his delight over the new partnership with the TTFA.
"We are delighted to work with TTFA. Fitogether is a Football technology and science company based in South Korea," Taeryung stated.

"We are the official EPTS (Electronic Performance Tracking System) company of the K-league and an EPTS company certified by FIFA. After Covid-19, performance management using player data has become important. We believe that technology will help the development of football," added Taeryung.