T&T Women bow out of Concacaf championship
TTFA Media
July 12, 2022
0 Comment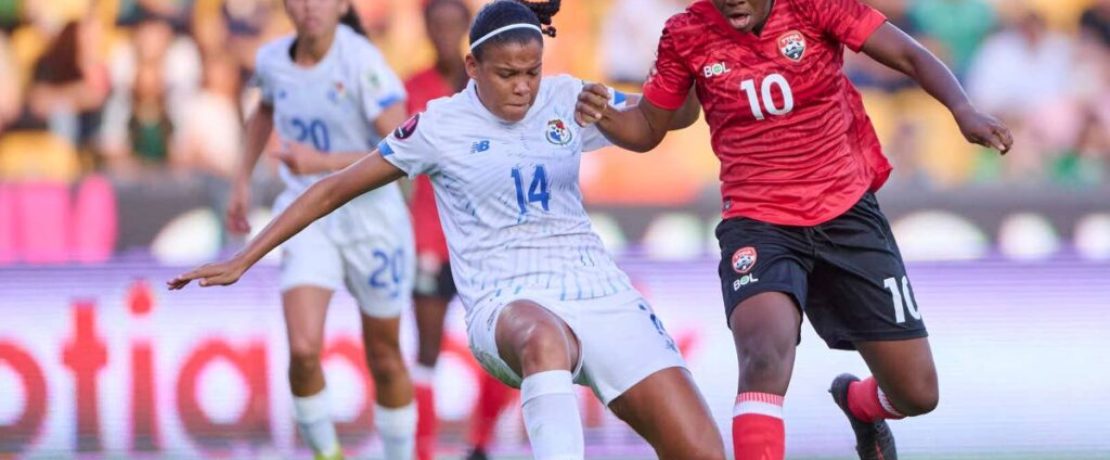 T&T Women bow out of Concacaf championship
Needing a victory to advance to the Playoffs in New Zealand next February, it was not to be as Trinidad and Tobago women lost 1-0 to Panama in their final group match at Universitario, Monterrey on Monday night.
Marta Cox scored in the 43rd minute to push her team through leaving T&T in the cellar position without a point.
T&T went into the match knowing that only a win would keep them alive and they did manage a better attacking show than the previous matches with captain Karyn Forbes having their best attempt on goal with an 18th minute free kick that forced Panama goalkeeper Yenith Bailey to save well to her right.
In the second hald despite Panama's constant attacks on T&T's goal, and T&T also pushing forward several times, neither team could find the back of the net at the end of regulation and during the five minutes of added-on time which allowed Panama to hold on to their one-goal advantage.
T&T lost its two earlier matches, 6-0 to Canada and 4-0 to Costa Rica with both those teams qualifying for the 2023 FIFA Women's World Cup along with United States and Jamaica.
Teams
T&T: 1 Kimika Forbes (goalkeeper), 2 Chelsi Jadoo (23 Sarah De Gannes 89th), 3 Cecily Stoute, 4 Rhea Belgrave, 7 Liana Hinds, 8 Victoria Swift, 9 Brianna Austin (16 Cayla Mc Farlane 89th), 11 Raenah Campbell (15 Tori Paul 64th), 13 Amaya Ellis (10 Asha James 64th), 14 Karyn Forbes, 18 Maria- Frances Serrant (17 Jolie St Louis 78th)
Subs not used: 21 Tenesha Palmer, 22 Klil Keshwar (goalkeeper), 5 Shaunalee Govia, 12 Chelcy Ralph, 19 Maya Matouk, 20 Lauryn Hutchinson.
Coach: Head coach: Kenwyn Jones
Panama: 12 Yenith Bailey (goalkeeper), 2 Hilary Jaen, 3 Carina Baltrip (23 Rosario Vargas 74th), 5 Yomira Pinzon, 6 Deysire Salazar, 8 Laurie Batista (19 Lineth Cedeno 35th), 9 Karla Riley (17 Gabriela Villagrand 74th), 10 Marta Cox (21 Whitney De Obaldia 94th), 13 Wendy Natis, 14 Yerenis De Leon, 20 Schiandra Gonzalez.
Subs not used: 1 Sasha Fabrega (goalkeeper), 22 Nadia Ducrex, 7 Kenia Rangel, 11 Shayari Camarena, 15 Maria Guevara, 16 Rebeca Espinosa, 18 Erika Hernandez.
Head Coach: Ignacio Quintana