T&T Senior Women off to Monterrey
TTFA Media
June 21, 2022
0 Comment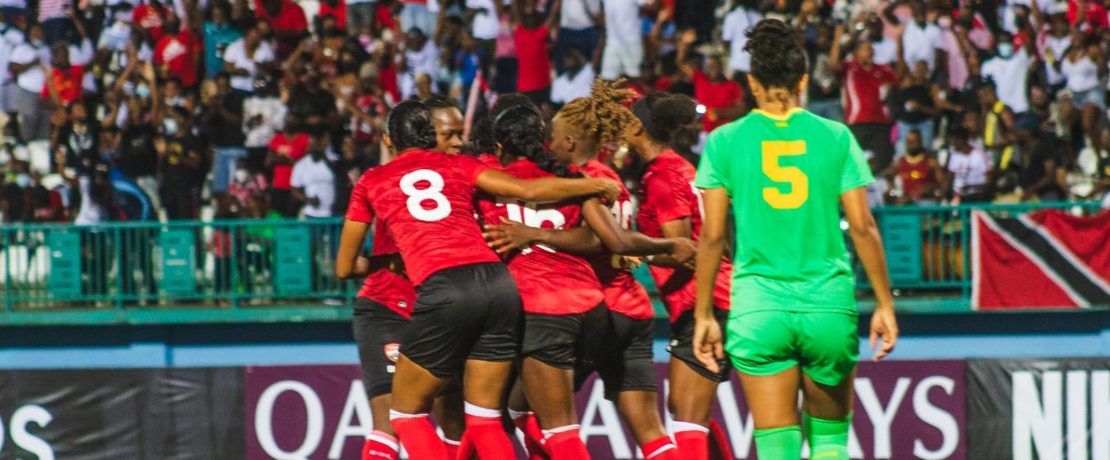 T&T Senior Women off to Monterrey
This country's Senior Women's Squad, led by head coach Kenwyne Jones will depart for Monterrey on Wednesday for a residential training camp ahead of the Concacaf Women's Championship.
T&T will do battle with Canada, Panama and Costa Rica in Group B of the 2022 Concacaf W Championship (CWC) in Monterrey from July 4th.
Jones will travel with a training camp squad with the Final 23-Player Roster for the tournament to be announced in due course.
The tournament is part of the Confederation's new women's senior national team ecosystem and is scheduled to be played in Monterrey, Mexico, between July 4-18, 2022. It serves as the qualification tournament to the FIFA Women's World Cup (FWWC) 2023 and, as part of an exciting new format, the Champion will qualify directly to the 2024 Paris Olympic Games.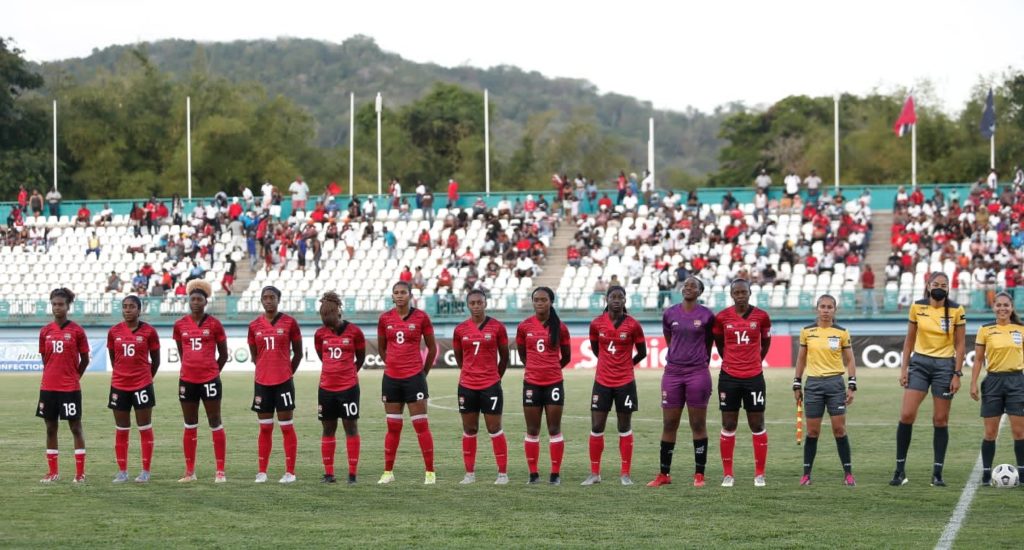 Group A: United States, Mexico, Jamaica, Haiti
Group B: Canada, Costa Rica, Panama, Trinidad & Tobago
Jones' squad faced Panama in two friendlies in Couva last October, drawing both games 0-0 and 1-1 with Panama netting a late equalizer in the second outing. Panama however came away 3-0 winners when the two nations met in the 2018 Final round of qualifiers. Current squad members Liana Hinds, Karyn and Kimika Forbes, Rhea Belgrave and Lauryn Hutchinson were part of the side back then.
After round robin group stage plaY in Monterrey, the top two teams in each group will move on to the semifinals and in doing so, qualify directly to the 2023 FWWC (four teams). Meanwhile, the third placed teams in each group will qualify for a 2023 FWWC Intercontinental Playoff (two teams).
The semifinals, final and third-place match will be played in a single elimination format, with the Champion qualifying for both the 2024 Paris Olympics and the inaugural Concacaf W Gold Cup, to be held in 2024. The runner-up and third-place teams will also square off in a Concacaf Olympic play-in series, scheduled for September 2023. The winner of that play-in series will also qualify for the 2024 Paris Olympics and the 2024 Concacaf W Gold Cup.
See Preliminary Team Rosters here
See Tournament Schedule here