T&T Referees receive 2022 FIFA badges
TTFA Media
February 6, 2022
0 Comment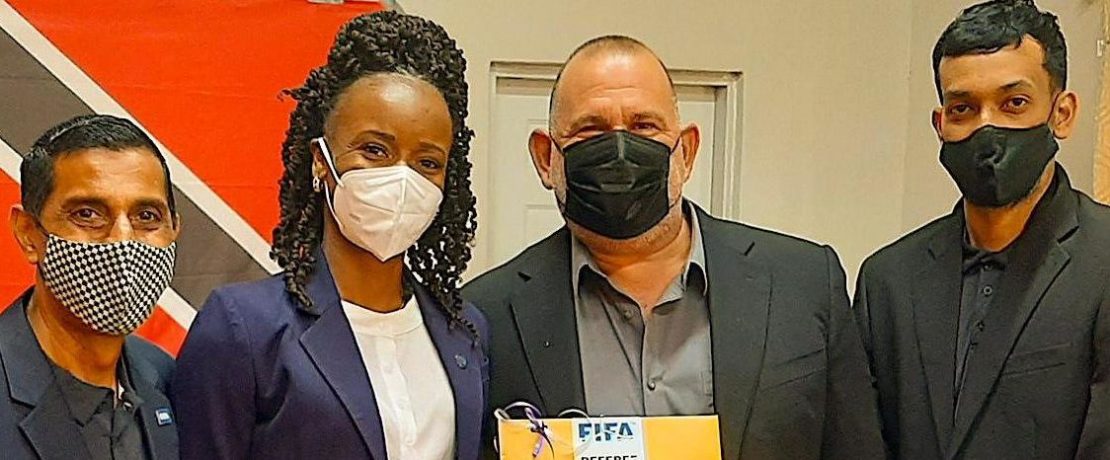 T&T Referees receive 2022 FIFA badges
The TTFA last Friday hosted the FIFA 2022 Referees badge distribution ceremony at the Home of Football in Couva.

The referees appointed on the FIFA panel for 2022 are Crystal Sobers and Cecile Hinds while the Assistant Referees appointed on the FIFA Panel are Caleb Wales, Ainsley Rochard and Carissa Jacob.

The MA Instructors introduced were Neal Brizan, Lynda Bramble Thompson and Mentor Baptiste. The National Instructors appointed were Merere Gonzales, Allison Boney McDonald, Jason O'Connor, Cindy Mohammed, Merville Wallace, Oswald Myers and Shane De Silva.

FIFA Normalisation Committee chairman Robert Hadad, TTFA General Secretary (Ag) Amiel Mohammed and head of TTF Referees Department Michael Ragoonath were among those present at today's ceremony along with the appointed officials.
See Video below for an address by FIFA Normalisation Committee chairman Robert Hadad as well as comments from TTFA General Secretary Amiel Mohammed (Ag) and Head of TTFA Referees Department Michael Ragoonath.