We've Lost One of Our Own – RIP Shahdon Winchester
ttfa
December 19, 2019
0 Comment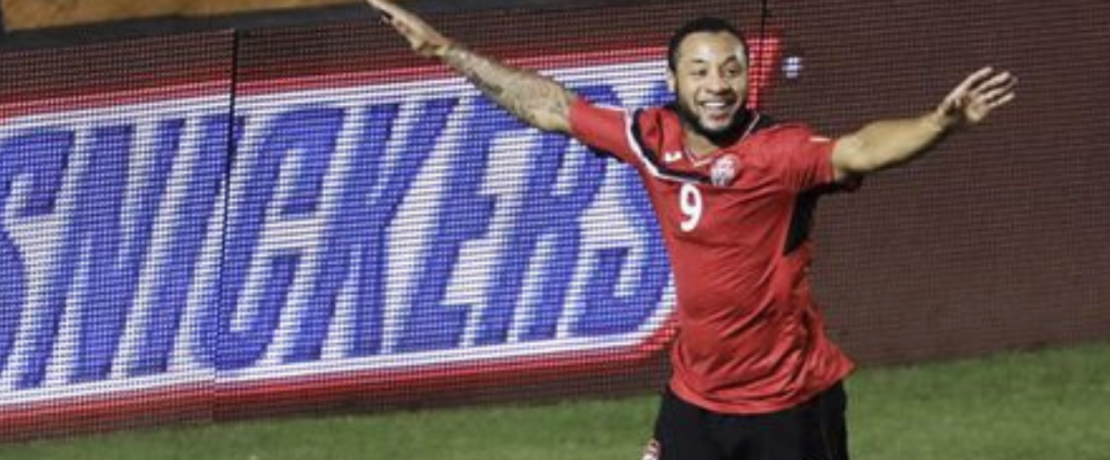 The Trinidad and Tobago Football Association and National Football Family has been plunged into a state of deep sadness and shock after receiving the news early on Thursday morning that one of our sons, Shahdon Winchester, was among the persons who lost their lives in a vehicular accident in the vicinity of Gasparillo.
Shahdon, born January 8th, 1992, rose to prominence with his prolific goalscoring form as a youngster at W Connection Football Club and Naparima College. He made his senior international debut at age 18 against Antigua/Barbuda on June 21st, 2010. Winchester came off the bench to replace Devorn Jorsling in the 76th minute, given his first appearance by then head coach Russell Latapy. He would go on to score six goals in 28 appearances for T&T. He scored a hattrick against Haiti in a 2017 Gold Cup qualifier with his other goals coming against Grenada, Mexico (2018 World Cup qualifier away from home) and his last item in a 1-1 draw with Guyana on November 14th, 2017. Shahdon also represented T&T at the Under 15, Under 17, Under 20 and Under 23 levels.
President of the Trinidad and Tobago Football Association William Wallace expressed condolences and shock upon hearing the news of the player's death.
"I got the news from our press officer early this morning and I thought something was wrong with the phone. I questioned whether I was hearing right. I am still in a deep state of shock and sadness. I managed Shahdon during my time with the senior team and what I experienced was a young man that was humble, well mannered, soft spoken and an individual with big dreams and ambitions," Wallace said.
"It is times like this that put our faith to the test. We cannot begin to imagine what his mother and other family members are going through right now. All we can do is keep them in our prayers and send all our love and support in this most difficult time. To his mother, your son was a fine young man and we are grateful for the memories and positive influences he would have had on others.I know that it is difficult to understand tragedies like this, but we can call on our faith to help us deal with them. We will continue to pray for his soul and for you to receive the strength needed during this time.
Condolences to the families of the other deceased occupants of the vehicle. We at the TTFA also extend our deepest sympathy to the management and players of W Connection Football Club. I reached out to the club's CEO Renee John-Williams immediately to express my sympathy and to send our love and support to all those affected within the club. I know this will be an extremely difficult time for them," Wallace continued.
Trinidad and Tobago Senior Men's team captain Khaleem Hyland also extended condolences on this passing of his 27-year-old teammate.
"I don't know what to say. This is just a terrible way to lose a life and it's even harder for us because Shahdon was one of us. He was our brother and this could be anyone of us. I send all my prayers to his mother and the family members of the others who lost their lives. Life is so unpredictable and we have to cherish every moment and everyone one around us today and tomorrow. May Shahdon's soul rest in peace always," Hyland told TTFA Media from his base in Saudi Arabia.
Shahdon, who hailed from Princes Town, attended San Fernando Boys RC and Naparima College. He first joined the club ranks with W Connection FC. He played for Finnish club Seinäjoen Jalkapallokerho (7/2018-11/2018), Kepaz PFK (2/2018-5/2018), Mexican club Murciélagos F.C. (6/2016-12/2017) and FF Jaro of Finland (1/2013-12/2014).
Shahdon lost his father who also died in a car crash while the player was a member of the Connection Academy. His father was also a coach within the academy at the time, as confirmed by club coach Earl Jean.
FIFA and CONCACAF also issued condolences notes to the TTFA and on its social media platforms. "We are deeply saddened by the news of Trinidad & Tobago Football Association forward Shahdon Winchester's passing. Our thoughts are with his family and friends," FIFA stated.
Former T&T head coach Tom Saintfiet, who was at the helm when Winchester netted his hattrick, added, "Sad news today, my former Trinidad & Tobago National Team player Shahdon Winchester died this morning in a car accident. My condolences to his family and friends, to the TTFA and all football loving people in Trinidad & Tobago."