T&T U-20 WOMEN COMMENCE TRAINING CAMP IN SANTO DOMINGO
ttfa
February 20, 2020
0 Comment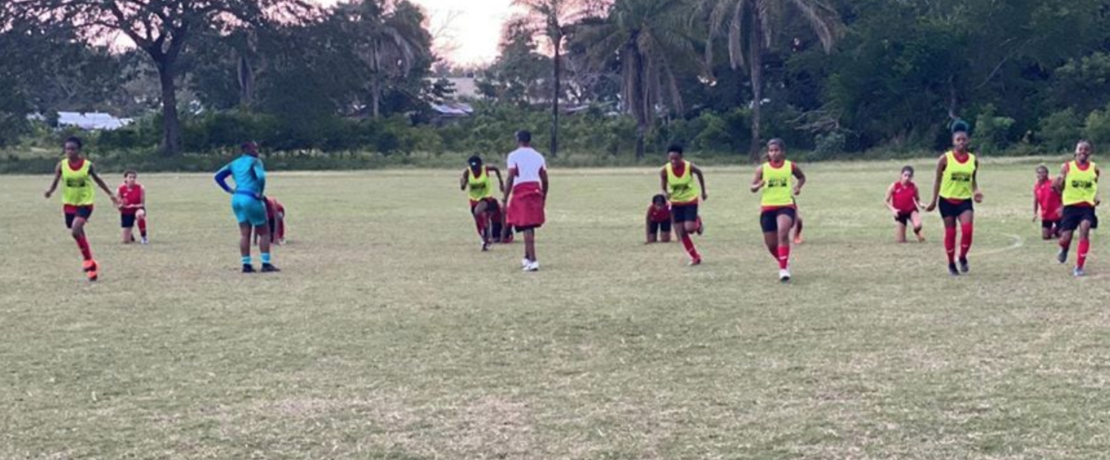 Trinidad and Tobago Women's Under 20 Team have undergone three training sessions in San Domingo since commencing their training camp at the Dominican Fiesta Hotel and CAR San Cristobal on Wednesday ahead of the CONCACAF Under 20 Women's Championship later this month.
Head Coach Richard Hood conducted a double session on Thursday with sixteen players as six of his North American-based players joined the ten players that departed Pierce on Tuesday. The six overseas-based players currently on site are Sydni Greaves, Sydney Boiselle,Tori Paul, Sarah De Gannes, Shalisha King and Megan Rampersad. Arnelle Douglas and Klil Keshwar will arrive on Sunday.
Head Coach Richard Hood said he has been impressed with the look of the six players so far along with the rest of the squad. T&T faces a local Semi-professional Women's team in their first scrimmage on Friday afternoon.
"We had our first session yesterday afternoon where we had an opportunity to see six of the foreign-based players for the first time. We got a favourable impression of them for the most part. We introduce them to some of our tactical plans and there were very receptive," Hood told TTFA Media.
"This morning we had a physical session and we returned to the pitch in the afternoon where we prepare for our first scrimmage on Friday against a senior women's semi-professional team.
"The facilities are fine.. nice hotel, quality meals and great service. The training pitches at the CAR facility are also adequate and we are very satisfied with what the administration has provided for us. The players and staff are in good spirits and we look forward to the challenges ahead," Hood continued.
The tournament will be held in the Dominican Republic between 22 February and 8 March 2020. T&T are in Group F with Haiti, St Kitt's Nevis, Cayman Islands. They face St Kitts/Nevis in their opening match on February 22nd Estadio Panamericano, San Cristóbal. The top three teams from the group will advance to the knockout stage. T&T plays Cayman Islands on February 25th and Haiti on February 27th.
The final tournament is expanded from eight to 20 teams, using the same format as the 2019 CONCACAF U-17 Championship. The top two teams of the tournament will qualify for the 2020 FIFA U-20 Women's World Cup in Costa Rica and Panama as the CONCACAF representatives, besides Costa Rica and Panama who automatically qualified as co-hosts.