T&T Men to face either Barbados/Guyana in Gold Cup playoff
ttfa
December 11, 2019
0 Comment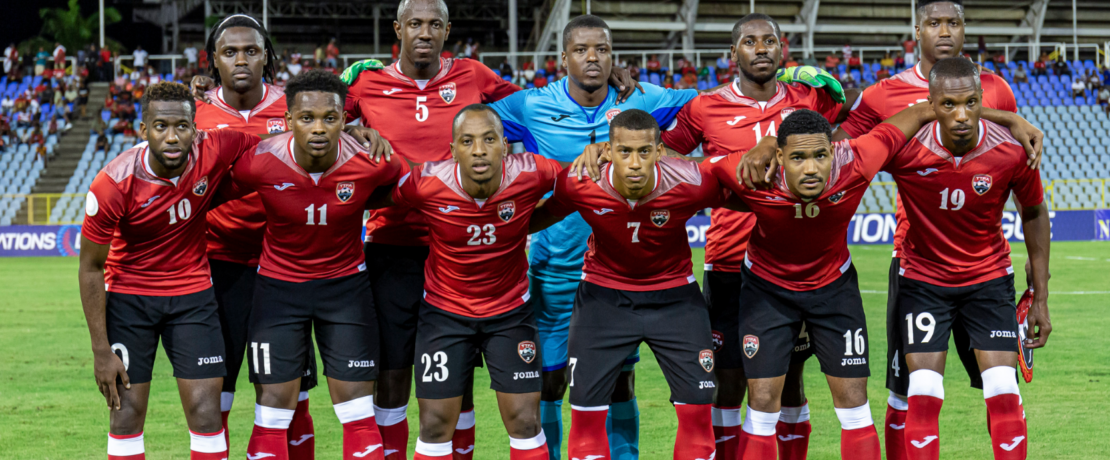 Trinidad and Tobago's Senior Men's Team will face the winner of Barbados/Guyana first round tie in their final CONCACAF Gold Cup 2021 qualifying playoff in June, 2020.
This was determined at the draw for the playoffs held by CONCACAF on Wednesday.The gala event in Miami, FL was attended by Concacaf President Victor Montagliani, Concacaf General Secretary Philippe Moggio and the presidents of all 41 Concacaf Member Associations.
The draw was conducted by Concacaf Development Director Jason Roberts and Concacaf Director of Competitions Carlos Fernandez.
T&T found themselves in this final hurdle having finished bottom of the three-team table in CONCACAF Nations League A qualifying earlier this year behind Honduras and Martinique who automatically booked their places in Gold Cup 2021.
The upcoming 2021 CONCACAF Gold Cup Qualifiers will determine the final four teams to qualify for the 2021 Gold Cup.
T&T are one of the four third-placed teams from the 2019–20 CONCACAF Nations League A which will enter the second round along with Bermuda, Haiti and Cuba. The group Winners of Nations League B and C made up the schedule for the first round of the Gold Cup qualifiers.
At the draw, Barbados and Guyana were pitted against each other with the winner of that leg, which will be played in March, to then meet T&T in a home and away playoff in June. The winner of that last playoff (exact dates to be determined) advances to Gold Cup 2021.
The 12 countries that will participate in the 2021 Gold Cup Qualifiers are (listed in alphabetical order per league):
League A: Bermuda, Cuba, Haiti and Trinidad and Tobago
League B: French Guiana, Guyana, Montserrat and Saint Vincent and the Grenadines.
League C: Bahamas, Barbados, Guadeloupe and Guatemala.
The four matchups were drawn as follows:
Matchup 1: Guadeloupe vs Saint Vincent and the Grenadines
Matchup 2: Barbados vs Guyana
Matchup 3: Bahamas vs French Guiana
Matchup 4: Guatemala vs Monserrat
After home-and-away play, the four round one matchup winners will advance to the second round, where they will face the third-place finishers of League A. The second round will take place during the FIFA window of June 2020. The four round-two matchups were drawn as follows:
Matchup 5: Winner Matchup 1 vs Haiti
Matchup 6: Winner Matchup 2 vs Trinidad & Tobago
Matchup 7: Winner Matchup 3 vs Bermuda
Matchup 8: Winner Matchup 4 vs Cuba
The draw on Wednesday was executed using a single blind system, involving three pots. The 12 participating teams will be divided in the pots as follows (in alphabetical order by Concacaf Nations League):
Defending champions Mexico, Canada, Costa Rica, Curacao, El Salvador, Grenada, Honduras, Jamaica, Martinique, Panama, Suriname and the United States have qualified from the Nations League as being either one of the top two finishers in League A, in Group A, or top of Group B.