Lincoln Phillips appointed Ambassador of TTFA's North America Talent Identification Programme
ttfa
January 17, 2020
0 Comment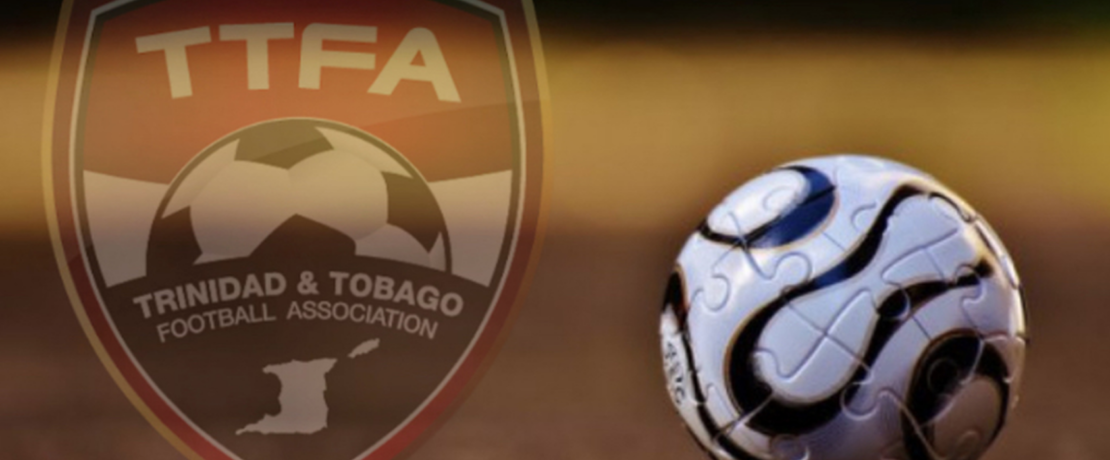 The Trinidad and Tobago Football Association is pleased to announce the appointment of Lincoln Phillips to the position of Ambassador of the North America Talent Identification and Player Pool Programme (TIPP).
Phillips is a former outstanding goalkeeper for Trinidad and Tobago and a past Technical Director of the TTFA.
As TIPP Ambassador Phillips' duties will include:
– Improve public awareness and familiarity with the North America programme (TIPP) and it's mission.
– Represent TIPP programme at events
– Assist recruitment of players to represent Trinidad and Tobago instead of another country.
– Communicate the value of the programme and what it means for a player to represent his/her national team.
– Work closely with the TIPP Directors.
– Build rapport with future scouts and assist in increasing TIPP's scout pool.
– Maintain a positive image of the TTFA and TIPP programme at all times.
We are proud to have you once again formally associated with our country's football and look forward to working with you.
In an immediate response to the appointment, Phillips commented, "I am delighted to be an ambassador for my country. I accept the offer and pledge to do my best to see Trinidad and Tobago get back on track."
Phillips' appointment follows that of Shaka Hislop as TTFA Ambassador which was announced in December.
"We are indeed pleased that Lincoln Phillips has accepted our offer to be appointed as an Ambassador for our Talent Identification and Player Pool programme," TTFA President William Wallace said.
"He has a wealth of knowledge and experience and is highly regarded in the region, particularly North America where he continues to play an active role in the sport. We certainly look forward to his contributions and advice as we set out on discovering new talent and recruiting players to represent our country through this programme which has already begun to bring positives with the additions of a few players to our Under 20 Women's Team."
Keith Look Loy, chairman of the TTFA Technical Committee, added, "There could be no better ambassador for Trinidad and Tobago football and for TTFA's scouting programme in North America than Lincoln Phillips. His personal and football history are rooted in both our country and in the USA. He exploits on and off the field over the course of his lifetime bring instant credibility and status to TIPP. And his willingness to associate with our initiative is further evidence that we are on the correct path."
Phillips who played in the North American Soccer League (NASL) and was head coach of Howard University's NCAA Championship teams of 1971 & 1974,was recently presented with the 2020 Walt Chyzowych Lifetime Achievement Award.
Phillips won a Bronze Medal in the 1967 Pan-American Games with T&T and was once named the "Most Outstanding Goalkeeper in the Caribbean" and Trinidad & Tobago's "Goalkeeper of the Century".
In the area of great soccer camps in America, "The Lincoln Phillips Soccer School" (1975-2004) produced many US National Youth Team players while others went on to receive scholarships and play at top Universities. Lincoln's "Top- Flight Goalkeeping Academy" produced some of the nation's top goalkeepers and goalkeeping coaches. Among those influenced by Phillip's coaching include United Soccer Coaches Honor Award recipient Mike Curry, former MLS goalkeeper Zack Thornton and current US Military Academy Head Coach Russel Payne.
Phillips was also appointed a FIFA Goalkeeper Instructor (1995-96) conducting coaching clinics and workshops for FIFA in the Caribbean and Asia.
(Walt Chyzowych was the first U.S. Soccer Federation's director of coaching, he designed the coaching and licensing programs, to educate and train aspiring coaches, which are still in use throughout the country.He coached the United States' World Cup, Olympic and Pan American Games teams, a handful of the country's national youth teams and was instrumental in bringing the 1994 World Cup to the United States.)