La Foucade ready to serve Local Football as new TD
ttfa
January 16, 2020
0 Comment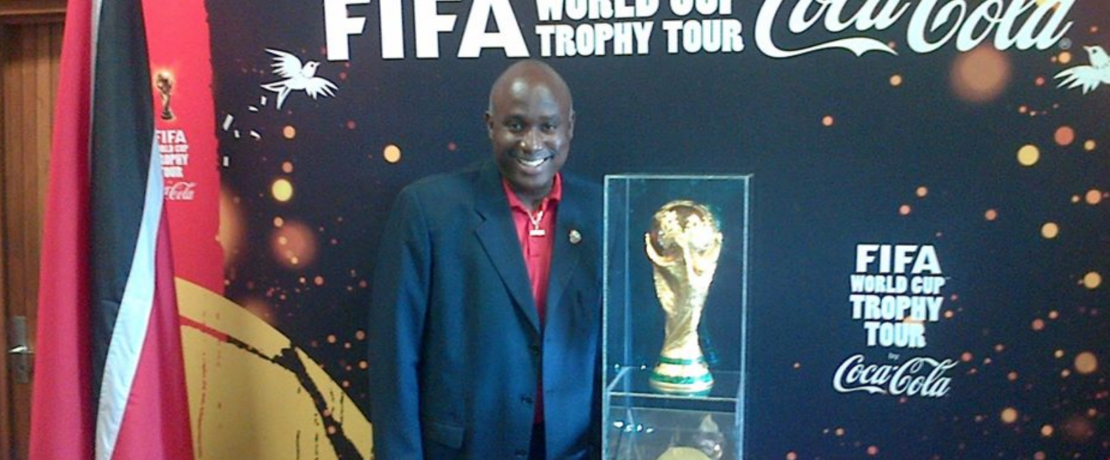 Newly appointed Technical Director of the Trinidad and Tobago Football Association Dion La Foucade has described it as an "honor and privilege" to be able to serve local football his new capacity, adding that talent by itself is not enough to see this country successfully compete with the rest of the confederation.
Among La Foucade's responsibilities will be to lead and manage the TTFA's Technical Department.
"Firstly, I would like to thank Almighty God for the opportunity to serve my country," La Foucade told TTFA Media on Wednesday night.
"Secondly, I also would like to thank the Technical Committee and Board of TTFA for giving me this opportunity. It's always an honor and a privilege to be able to contribute in a positive way towards the development of sport in one's home country.
"Thirdly, even though I have been abroad for the last 7 years, I have keenly followed, (from a distance), what has been transpiring with our nations football at all the various levels.
"In my humble opinion, our players, both male and female, at all age levels, are very talented, but as we have found out, time and time again, talent by itself will never be enough to consistently and successfully compete at the CFU, CONCACAF and highest levels in the game, without having a scientific and methodological approach, along with the finances that are definitely needed for the significant development of our game."
La Foucaude who has been a national under 17 head coach in the past, added, "I know that there are folks in Trinidad and Tobago, and even abroad, who have, and those who continuously, tirelessly and positively contributed to the development of our football, and I hope they continue to contribute in a meaningful way.
"Lastly, I am excited to work alongside the TTFA, all our coaches, and by extension players, in this vain, as we must continue to unite and work together, as we are stronger as a people when we work towards a common goal."
Among his other responsibilities as TD, La Foucade, age 50, will be expected to prepare a budget for the technical department; to supervise the performance of all technical staff within the said department; to manage the daily operations of the TTFA academy; to manage the TTFA development programmes; to report directly to the TTFA Technical committee and to perform other non-coaching technical tasks as directed by the TTFA Technical committee.
La Foucade's Formal Training and Certification.
F.I.F.A Coaching course 1988
Referees Course 1989
Olympic Solidarity F.I.F.A coaching course 1990
English FA Preliminary Badge: 1992
English FA Full Badge: 1994
Assisted Technical Study Group 1994 World Cup. 1994
Advanced Brazilian License 1994
Studied at West ham United academy 1995
Caribbean Football Union course 1996
CONCACAF Coaching Course 1996
N.S.C.A.A Advanced Diploma 1997
Brazilian Coaching course 1997
United States Soccer Federation B License 1998
Nominated for Coach of The Year M O S T&T 1998
Brazilian Coaching License BRUSA 1998
Brazilian Coaching Seminar 1998
Visited Brazil at E.C. Victoria. Study for 2 months 1999
Attended a Dutch Seminar in America 2000
Visited 21 English Clubs for 3 months (study) 2000
Dutch coaching seminar 2001
Caribbean Football Union coaching course 2001
English F.A. Strategic Planning workshop 2001
Visited A/c Milan academy in Italy 2 weeks 2002
F.I.F.A. women's coaching course 2003
Manchester United Coaching Seminar 2003
N.S.C.A.A. Premier course BRAZIL 2005
Secondary School Seminar 2005
Visited Inter Milan Academy 2006
Dutch Federation Coaching Symposium 2007
Official visit to A/C Milan in Italy 2007
Official Visit to Chelsea Football Club 2007
Official Visit to Ajax Football Club 2007
Official Visit to Manchester United F.C 2007 and 2008
Official Visit to Manchester City F.C. 2007 and 2008