KING BEGINS PREPARATIONS FOR CONCACAF U-20 MEN'S QUALIFIERS
ttfa
February 20, 2020
0 Comment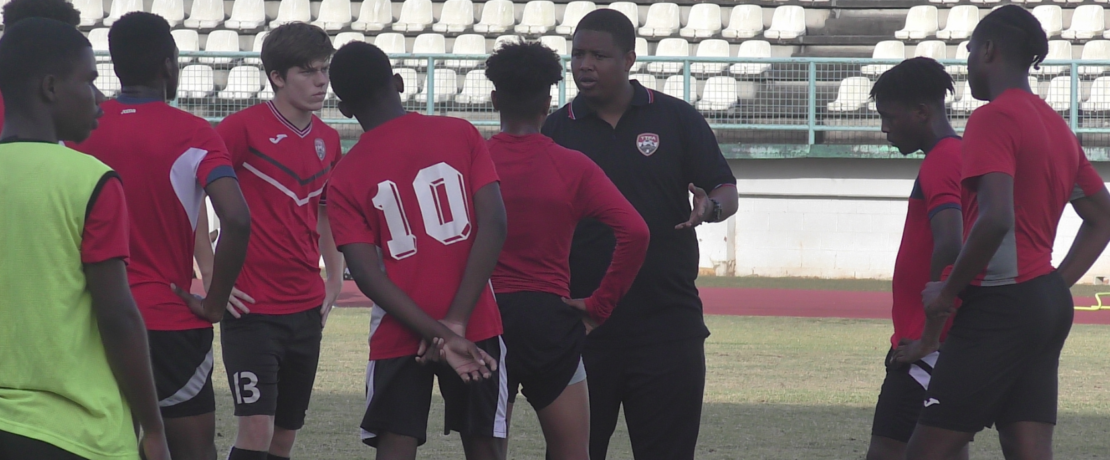 Trinidad and Tobago Men's Under 20 head coach Derek King is getting down to the business of identifying the best available talent to make up a provisional squad to prepare for the CONCACAF U-20 Championship and World Cup qualifiers to be hosted in Honduras in June.
King conducted his first session since being named head coach at the Larry Gomes Stadium on Wednesday, observing a pool of 50 players and he intends to involve additional players over the coming sessions before selecting a shortened pool towards final squad selection.
"I'm grateful and thankful for the opportunity to serve as head coach of the men's national under 20 team. But now we are down to the business of preparing the team. I've got a good staff with quality coaches like Angus (Eve), Stern John and Ross Russell," King told TTFA Media at his first session.
"We have five months to prepare this team for competition in June. It is very important that we take a good look at the guys. We are having two weeks of screening and it's important that we give everyone a fair chance. We have players recommend from coaches that we have respect for, and there are players from North America and Tobago that we will be looking at," King added
"We have a group of players from the previous under 17 team but I told everyone that nobody is guaranteed a spot and everyone has to come out and work and earn their spot.
"The important thing now is getting everyone up to a decent fitness level. There are a lot of unknown players in this squad when it comes to international football, unlike the previous Under 20 team that I coached where we had players like Levi Garcia, Akeem Garcia and Neveal Hackshaw, so this is a good opportunity for these current players to prove themselves," King said. King led the Under 20 team to the 2015 CONCACAF Championship and the 2014 Caribbean title.
The 2020 edition of the men's world cup qualifying competition will be disputed in three stages, beginning with the qualifiers. For the qualifiers, the 17 participating teams [ranked from 17-41, according to the Concacaf Under-20 Ranking as of June 2019] were divided into three groups of four teams and one group of five teams.
After round-robin play, the top finisher in each of the groups will advance directly to the knockout stage of the competition.
The second round of the competition will also be played in a groups format, between the top ranked 16 participating teams, according to the Concacaf Under-20 Ranking as of June 2019. For this round, the teams have been divided into four groups of four.
The groups for the second-round group stage are as follows [listed in the order drawn]:
• "Group E: United States, Costa Rica, Jamaica and Saint Kitts and Nevis
• "Group F: Mexico, El Salvador, Canada and Aruba
• "Group G: Panama, Haiti, Trinidad and Tobago and Suriname
• "Group H: Honduras, Cuba, Guatemala and Antigua and Barbuda
After round robin play, the top three finishers of each group will advance to the knockout stage of the competition. The knockout stage of the competition [round of 16, quarterfinal, semifinal and final] will be played in June of 2020, at a to be announced host country."
Photo at top shows Derek King addressing a group of players at Wednesday's training session at the Larry Gomes Stadium. Photo/TTFA Media.